Do I Need a Water Flosser if I Have Braces, Invisalign or Dentures?
Jul 01. 2022 by
Shaver Shop Team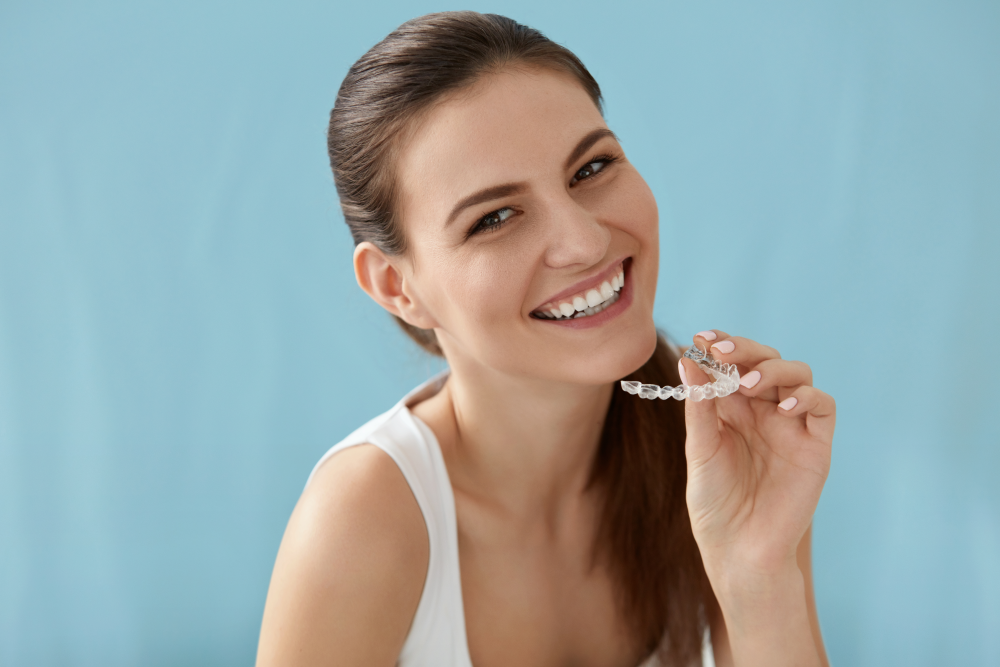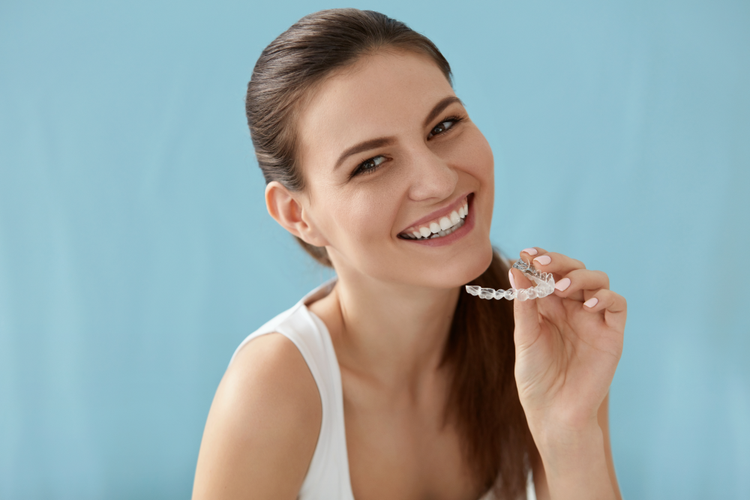 Flossing is an important step in maintaining good oral hygiene. However, cleaning between your teeth and around gums when you have braces, Invisalign, dentures or even implants can be tricky. In fact, you might be tempted to skip flossing altogether.
That's where water flossing can help! Like regular flossing, water flossing assists in removing food stuck between your teeth, along with bacteria, and plaque between teeth and around the gumline. Water flossers, which are also known as oral irrigators, use a pressurised stream of water to clean away leftover food, bacteria and plaque. They are comfortable and easier to use than string floss. Water flossers also allow you to change the pressure of the water, so you can adjust it to your liking. This is particularly important for those who have sensitive teeth. Many water flossers are also cordless, making them easy to transport and use wherever required.
Here are our top water flosser picks:
Waterpik Cordless Express Water Flosser
Waterpik is a renowned water flosser brand that makes flossing easy and comfortable for everyone – even those who struggle with traditional flossing. The Waterpik Cordless Express Water Flosser, is battery-operated, ideal for travel, plus it can also be used in the shower.
Waterpik Cordless Express Water Flosser removes up to 99.9% of plaque from treated areas and is clinically proven to be up to 50 per cent more effective for improving gum health versus string floss. One study also found that the Waterpik Water Flosser and manual toothbrush is significantly more effective than a manual brush and string floss in eliminating plaque from teeth.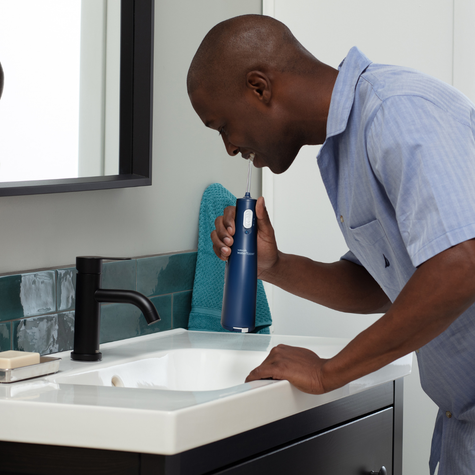 This water flosser allows you to choose from two pressure settings, low or high, for your desired use. Great for people with braces and Invisalign, and those with crowns, bridges, and veneers, the Waterpik Cordless Express Water Flosser, leaves your mouth feeling fresh and clean.
Philips Sonicare Power Flosser 3000
Ideal for people who have dental work or restorations, Philips Sonicare Power Flosser 3000 makes cleaning between your teeth and gum line effortless. With two flossing modes and 10 intensities, this device caters to your individual needs and teeth concerns. The Clean mode uses a continuous flow of water for a great everyday clean, while Deep Clean uses distinct pulses for a more thorough clean. It also has Quad Stream technology. This means that the unique X-shaped nozzle creates water streams that cover more surface area, allowing for a faster, deeper clean than manual flossing. Alternatively, use the standard nozzle for a regular clean. This nozzle uses a single stream of water to remove food and plaque, and clean thoroughly between your teeth.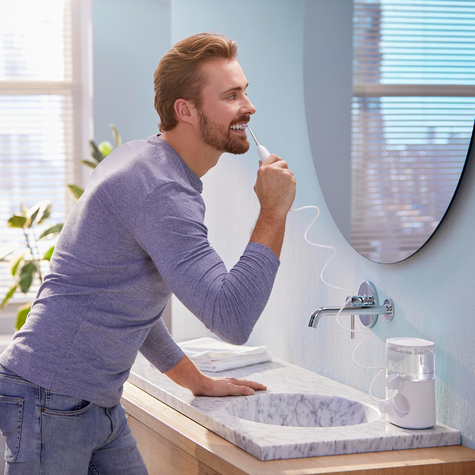 Top tip for sensitive teeth: If you haven't been flossing regularly, you might experience sensitivity when you first start using a water flosser. Try using warm water and start on the lowest pressure setting. This is also recommended for people who know they have sensitive teeth.
To shop all of the water flossers available at Shaver Shop, click here.