How To: Maintain Different Types and Styles of Facial Hair From A Full Beard To Just A Moustache - nz
Aug 26. 2022 by
Shaver Shop Team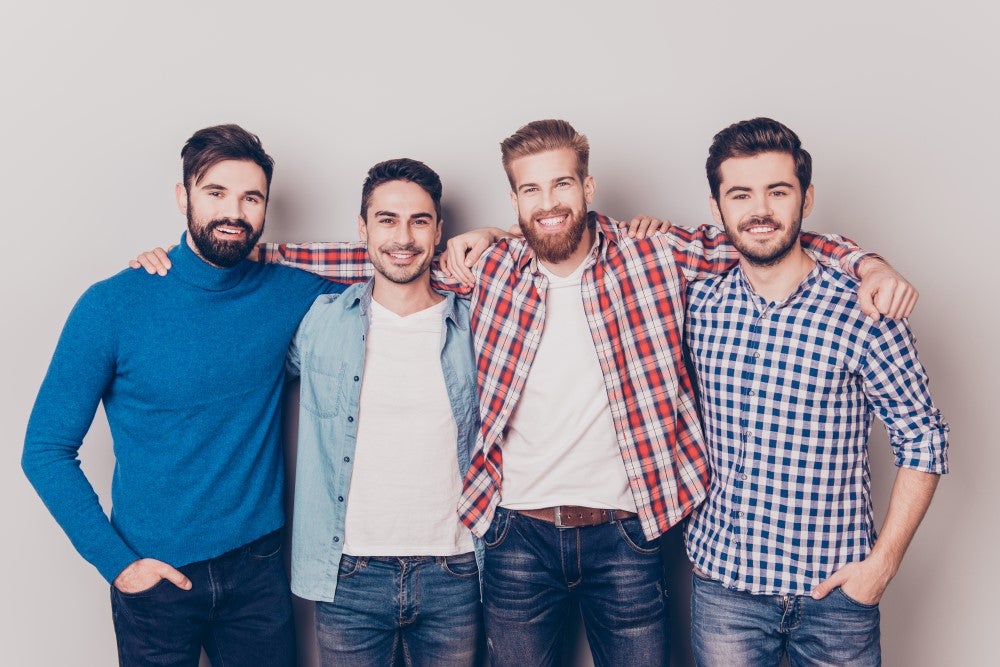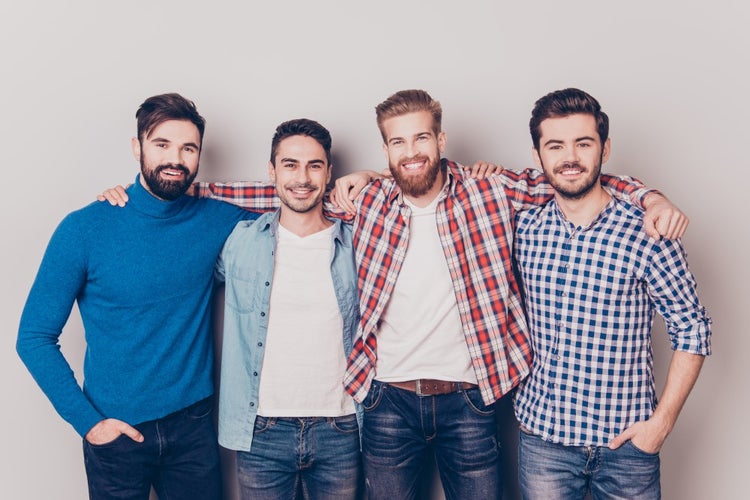 Choosing and maintaining a particular type of beard takes careful thought, time and the right grooming products. Whether you are after a thick, full beard, a neat moustache or a well-groomed five-o'clock shadow, there is a range of products that can help keep your ideal beard neat and tidy, and the skin underneath healthy.
What look are you after?
Let's start from the beginning: Choosing what kind of facial hair look to go for depends on a wide range of factors – the environment and climate in which you live (many men grow longer beards in winter to keep their faces warmer!), a sport that you play, your profession and how much time you have for maintenance and upkeep.
Thick and full beards
Contrary to what many believe, thick and full beards actually require a fair amount of grooming and maintenance to keep them healthy and neat. How often you should trim your beard depends on whether you are growing it out or maintaining its current length. If you are just maintaining your beard, you should be trimming and shaping every 3 to 4 weeks. On the other hand, if you are growing your beard, then give it a trim every 6 weeks to tackle those stray hairs whilst maintaining shape and fullness. There is a range of trimmers in the Philips Multigroom series to suit all of your beard needs. Struggling to shape your beard? Try the Milkman Beardrometer Beard Shaper – it is compatible with razors and electric trimmers.
Just like the hair on your head, beards need a good wash every two to three days; and just like the hair on your head, you should use a product that is designed specifically for facial hair health and cleanliness Proraso's Beard Wash Wood & Spice cleans your beard to remove dirt, grime, sweat and dead skin, whilst moisturising the skin. The low foaming formulation also works to soften and smooth coarse beards and prevent beard itch – a common problem for many males. Alternatively, use the Milkman 2 in 1 Beard Shampoo & Conditioner.
If you have a long beard, it's important to apply an oil from the roots of the hair and throughout the rest of your beard to seal in moisture and make it softer. Try Milkman Beard Oil – it contains natural ingredients that will help add a natural shine to the hair and protect follicles. It also pays to brush or comb your beard every day to avoid knots and tangles. The Wahl Traditional Barbers Nylon Silver Tip Shave Brush is perfect for all skin types, especially sensitive ones as it features soft nylon bristles to soften and lift facial hair off the face. Don't forget to apply a beard balm to tame those frizzy flyaways!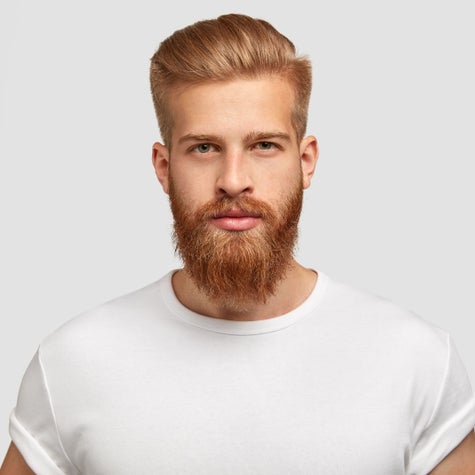 Moustaches
Maintaining a moustache can be tricky, which is why you need a good trimmer. Plated in 18k Gold, the Wahl 18k Gold Express Stainless Steel Lithium-ion Trimmer is top-of-the-range, combining luxury and power. Designed with Wahl's advanced Lithium ion+ technology, this trimmer has a precision-ground blade that stays sharper for longer. It also has a 4-hour run time and comes with a 10-position guide comb, moustache comb, cleaning brush and blade oil.
Always trim your moustache when dry as wet hair is heavier and will appear longer, so you risk cutting too much. Depending on how quickly your hair grows, you should trim your moustache every 7 to 9 days. It's also wise to have a pair of quality scissors on hand to make smaller adjustments. Percy Nobleman's Beard & Moustache Scissors are light and versatile to tackle those finer details.
Finally, don't forget to comb your moustache daily, try the Wahl Moustache Comb, and keep your moustache in shape with wax. Made with natural and organic ingredients, Percy's Moustache Wax will ensure that your moustache always looks sharp and neat.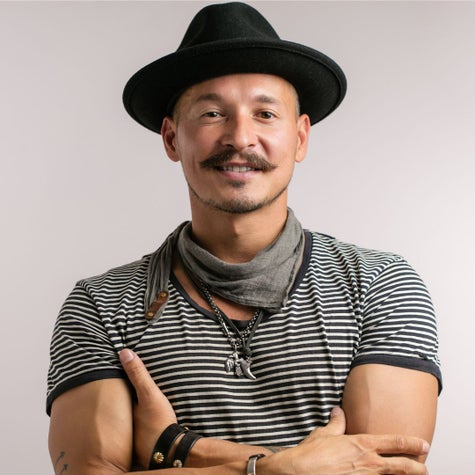 Goatees
A goatee is a popular look as it's a midpoint between a full beard and a moustache. To keep a goatee looking neat and tidy, you will need to trim it once a week. The Wahl Multi-Purpose Grooming Kit is ideal as it has everything you need with interchangeable trimmer heads, including a precision detailer to help you shape your goatee. Your goatee will also need a good wash every 2 to 3 days. Try using Percy Nobleman's Beard Wash – its unique combination of organic ingredients softly cleanses the hair while helping to maintain a balance of good, natural oils.
Just like beards and moustaches, regular combing is a must for goatees. Try the Milkman Sandalwood Comb which is sturdy and durable, suitable for all types of facial hair.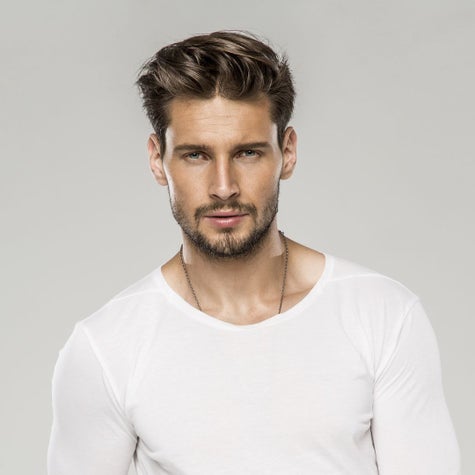 Stubble
A common look that is widely accepted in most corporate settings is stubble when maintained and kept neat. Stubble refers to hair that is a couple of millimetres from the skin, often seen after not shaving for a few days and sometimes referred to as a 'five-o'clock shadow'. It is perfect for males who don't want to, or can't grow a beard but don't want a clean face either. It requires a quality trimmer such as the Philips Series 3000 Beard & Stubble Trimmer which captures more low-lying hairs for efficient, even trimming results. This way, you will easily achieve the 3-day stubble look. Continue to trim every 2-3 days, as required.
One of the most important steps in maintaining a healthy stubble look, is moisturising. Stuff Face Moisturiser is Australian-made and is enriched with aloe vera, patchouli and almond oil to provide optimum results whilst caring for your skin.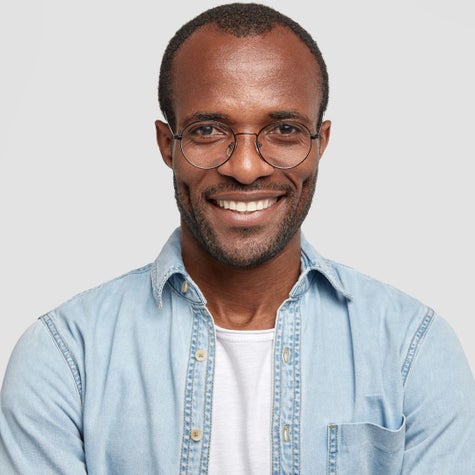 Clean face
Maintaining a clean face without any facial fuzz is preferred by some men. Achieving a smooth, close shave requires good prep and a good shaver. Start by applying a pre-shave cream such as the Proraso Eucalyptus & Menthol Refresh Pre-Shave Cream. This helps to soften stubble and improve the skin's elasticity for a closer shave. The added eucalyptus oil tones and purifies the skin, while the kick of menthol will leave you feeling fresh. The next step is shaving. The Braun Series 9 captures more hair in one stroke for a flawless shave. Suitable for wet or dry shaving, this electric shaver intelligently responds to unique contours, and features no less than 40,000 cutting actions to get as close as 0.05mm.
Lastly, be sure to apply a soothing post-shave solution like the Milkman Summer Waves After Shave Serum, which not only soothes and tones, but also moisturises and protects the skin. Better yet, it has an alcohol-free formulation so it won't irritate the skin.
Suffering from dry skin, beard rash or uneven growth? Here's how to solve some of the most common beard problems.
To shop the full range of beard trimmers and beard care products at Shaver Shop, click here.