How To: Shave & Groom Quickly & Efficiently with Remington
Jul 15. 2022 by
Shaver Shop Team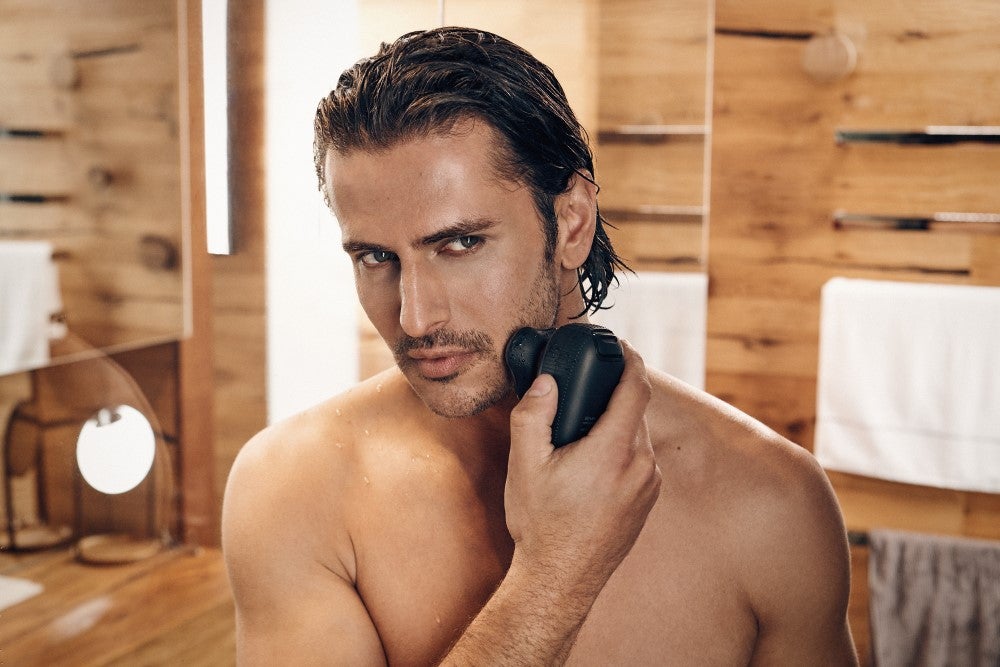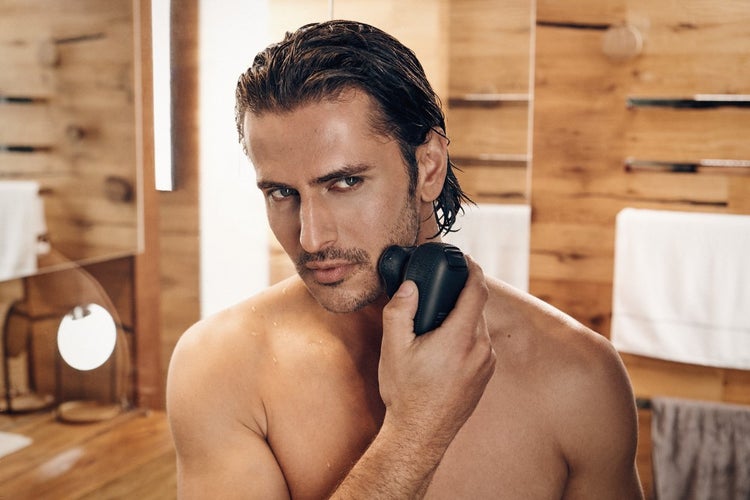 Make your personal grooming routine quick and easy with Remington.
DIY grooming is becoming more popular as we try to look our best without the fuss and expense of barbers or beauty salons. Furthermore, this can be done in the privacy and convenience of your own home, or even on the go. With Remington's range of Quick Shave tools, the job of achieving your desired look is now even easier.
Check out the Quick Shave range, exclusively at Shaver Shop, to find which one will work best for you.
Remington Quick Shave Range – Which One is Best for Me?
The Quick Shave range includes two models: Remington Quick Shave and Remington Quick Shave Pro. Both are ergonomically shaped rotary shavers that provide a quicker shave than Remington Foil Shavers. Both models are 100% waterproof, which helps to alleviate skin irritation and mess in the bathroom.
They also feature a pop-up trimmer on the back for shaping sideburns or getting into hard-to-reach areas such as under the nose. The shavers also feature a floating head to achieve maximum blade-to-skin contact, ensuring fewer passes over the skin than a shaver with a fixed head. And for complete peace of mind, both Quick Shave models offer a 60-day money-back guarantee.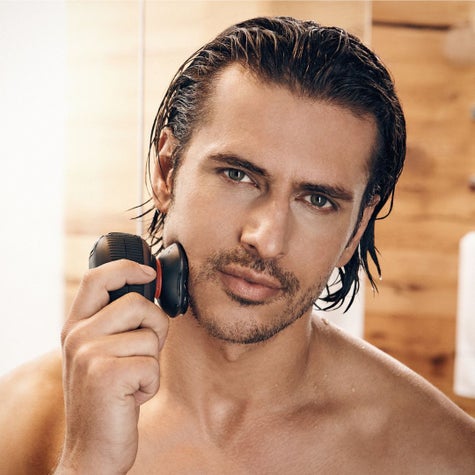 The Quick Shave Pro model has additional features to help give you an even quicker and more comfortable shave. Most notably are the additional attachments that come with the shaver. The Quick Shave Pro includes three cleansing brushes and a beard trimmer with an adjustable guide to achieve your desired length.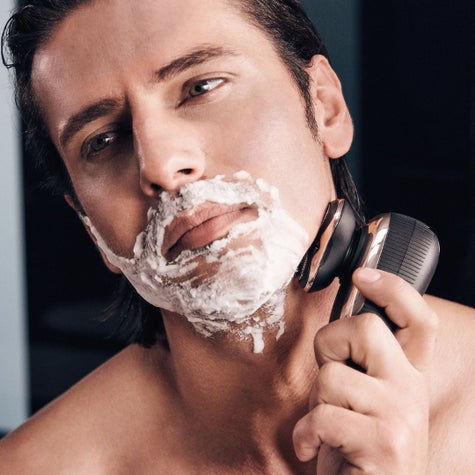 To help you get a more comfortable shave, use the pre-shave brush with a light cleanser and warm water to help exfoliate your skin. Exfoliating before shaving helps to remove excess dead skin cells and lift the hair up and away from the root. This means fewer passes over the same area, meaning less irritation on the skin and less wear-and-tear on your blades.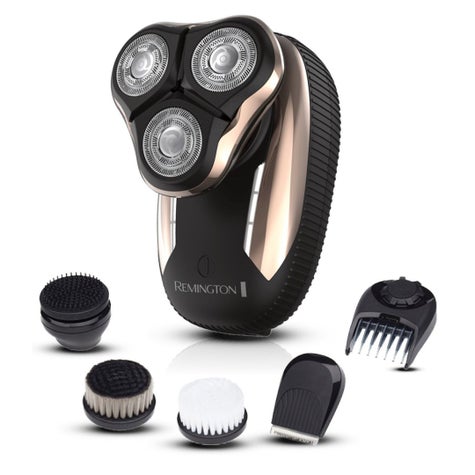 The Quick Shave Pro also has a lithium-ion battery giving a longer run time per charge (60 minutes in comparison to 50 minutes on the standard Quick Shave) and more consistent power throughout the shaver's lifetime.
How to use a Rotary Shaver
Once you've selected your Quick Shave model, you may wonder what is the best way to use it? Rotarys will give you the best performance when used in small, precise, circular motions, and ensure that the blades are in constant contact with your skin. It is important to note that when you start using a new electric shaver, it is best to use it daily for the first 3-4 weeks.
Using a new electric shaver is like walking in a new pair of shoes, meaning it takes time for your skin and hair to adapt to the blades. Therefore, consistent use in the first few weeks is essential.
I've Shaved my Face, Now What About my Body?
Next in the range is the Quick Groom Back & Body Groomer. A top seller at Shaver Shop, this body groomer is quick and easy to use. The groomer includes an extendable and detachable extension handle to help you get into those hard-to-reach areas and a 60mm blade for greater coverage over the body.
It also features double-sided cutting blades meaning you can trim in any direction down to 0.2mm to give a very fine trim or use one of the 5 guide combs for lengths up to 12mm. The groomer is waterproof so it's easy to trim in the shower and features a lithium-ion battery for consistent power while grooming.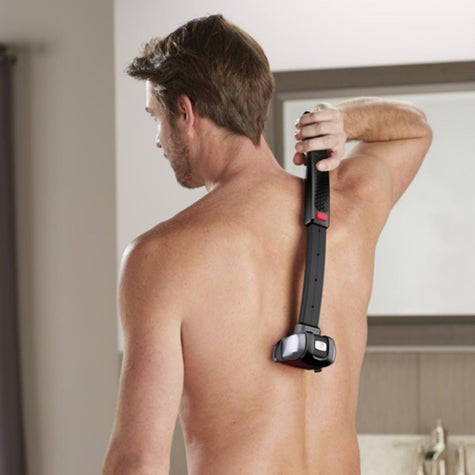 Maintenance
For both shavers and groomers, it's essential to maintain your tool to achieve the best result. Both Remington Quick Shaves and Remington Quick Groom have easy-to-rinse blades, so simply wash these out after each use.
Importantly, try and keep the blades oiled before and after each use with Shaver Guard+™ to ensure the best performance. For shavers, Remington recommends replacing the blades every 12 months for the best shave results.
To shop the Remington Quick Range click here or to shop the full range of Remington products, click here.