How To: Use Beard Oil To Transform Your Beard
Sep 02. 2021 by
Shaver Shop Team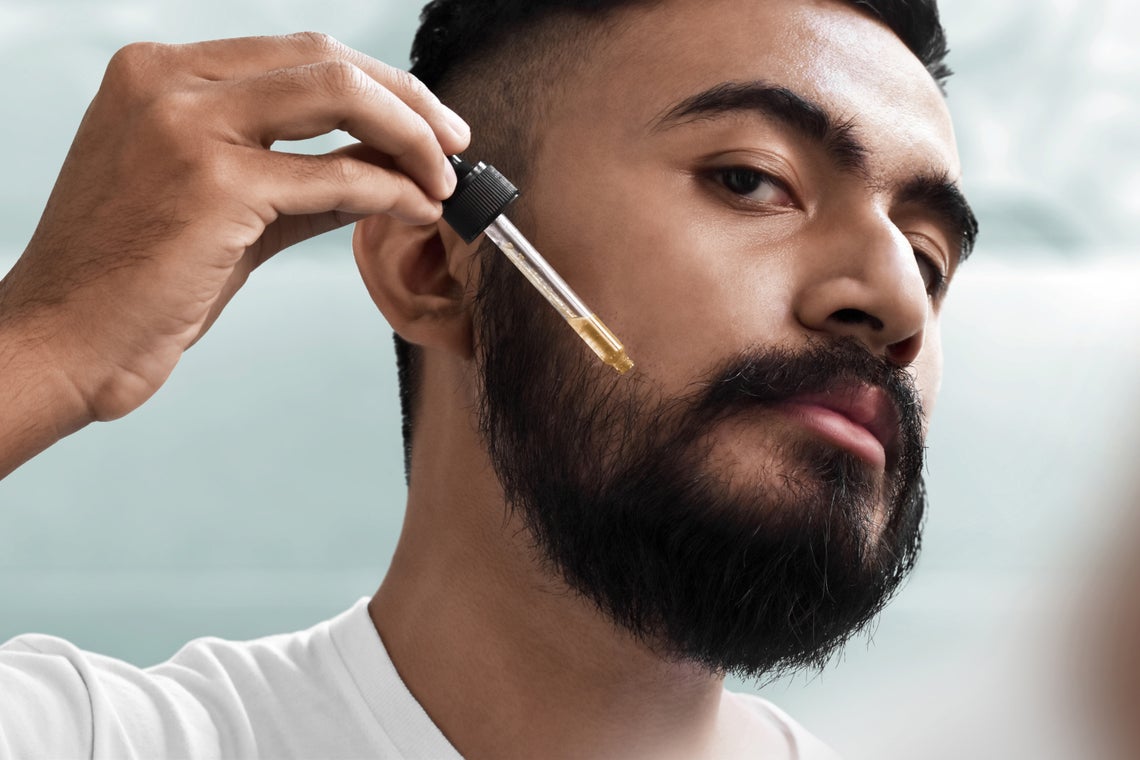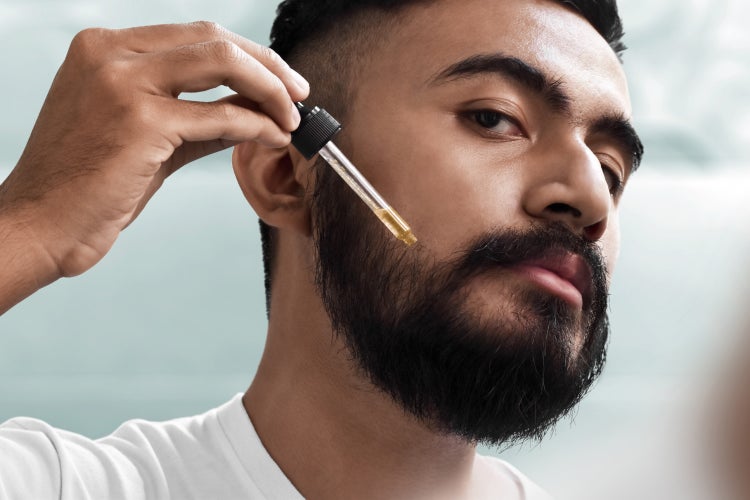 Who else is coming out of quarantine a little hairier than usual?
This extra time indoors might have encouraged you to throw out the razor and grow some stubble or a luscious beard. If so, the next step on your journey to rugged facial locks lies within care and treatment - Read on to find out the how to's and importance of using beard oil and/or beard balm to keep your facial under control and healthy.
Great beards with minimal effort are possible through choosing the right beard oil. It's the absolute must-have to help condition your beard and ensure it doesn't look or feel dry, frizzy or flaky.
Not only does it hydrate the hair, it's also beneficial for your skin. Hydrated and smooth skin means an even better beard on top without the concern of itchiness. Plus, you'll smell amazing.
If you don't know how to use it, start by introducing it as a simple step in your morning routine. Eventually it will become a habit and you'll start to notice a difference in your beard over time. After a shower in the morning, apply a couple of drops (or more if your beard is quite long) in the palms of your hands, rub together and massage it into your beard thoroughly. Doing this 3-6 times a week depending on your hair and skin needs will ensure your hair is less wiry and smooth. It's really that simple.
Some of our best-selling beard oils are:
Milkman Beard Oil – King of Wood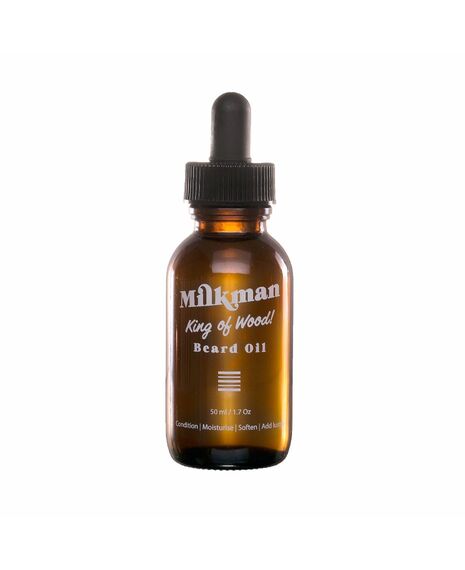 Our number #1 seller! It's a combination of botanical oils that will coat the hair to seal in moisture preventing beard itch or beard-ruff (dandruff under the beard). We love the smell of cedar and sandalwood and a hint of spice and bay laurel. It also comes in other scents to suit your personal preference.
Percy Nobleman Premium Beard Oil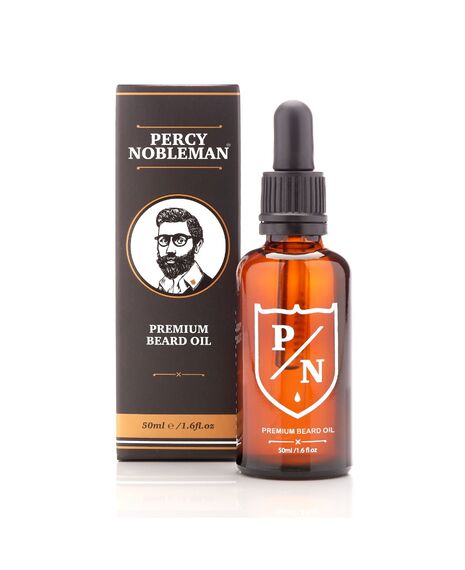 Designed for beards of greater length and volume, this is a great intensive treatment to deeply soften and tame. It's a heavily concentrated formula is designed to attack dryness, plus it's all natural with a mixture of oils such as argan, jojoba and avocado.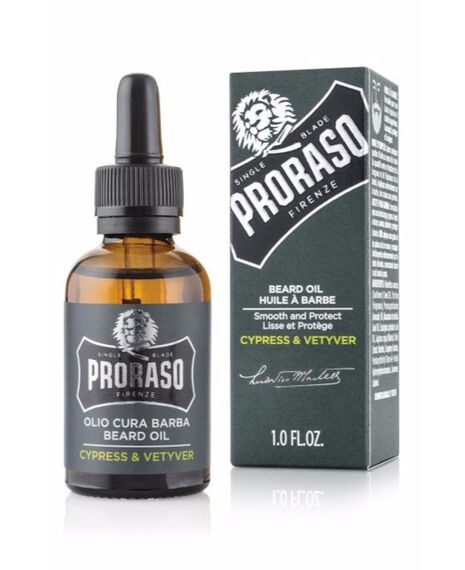 Made in Italy, free of silicones, parabens and dermatologically tested, this is a beautiful woody masculine scent of cypress and fresh vetiver. There are two additional scents to choose from which are all great options for softening the hair and keeping your beard fresh.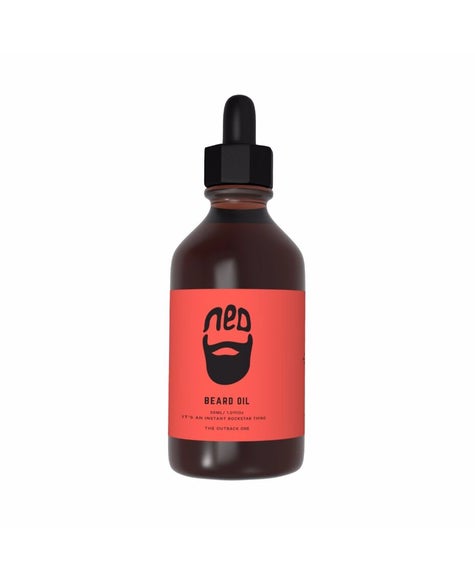 A spicy scent with eucalyptus and bay rum, it's an immediate nourishing oil which doubles as a subtle man cologne and triples as a shaving agent when grooming! A great multi-purpose grooming product which will hydrate your beard and leave it looking perfect. It's also available in a lavender scent.
If you find your beard has a mind of its own and can be a little unruly, you should also try a beard balm. How does a balm differ from an oil? It will condition your hair in a similar way, but acts a styling paste. It helps keep it straight, tidy and will pin down any stubborn strands of hair.
You're only a few clicks away from a perfectly hydrated beard! To shop our full range of beard oils and balms, browse here.