How To: Get Silky, Smooth Skin Fast with SmoothSkin IPL
Jun 05. 2022 by
Shaver Shop Team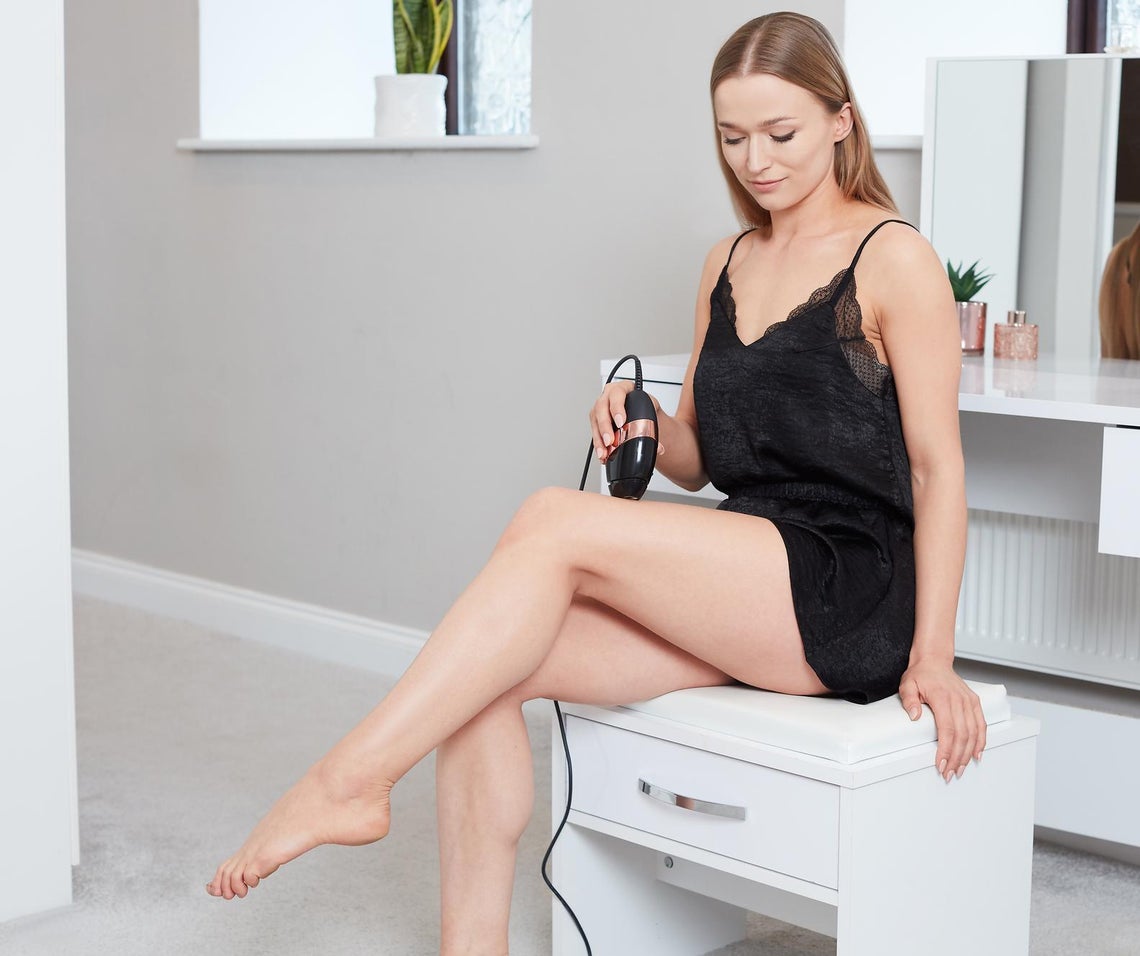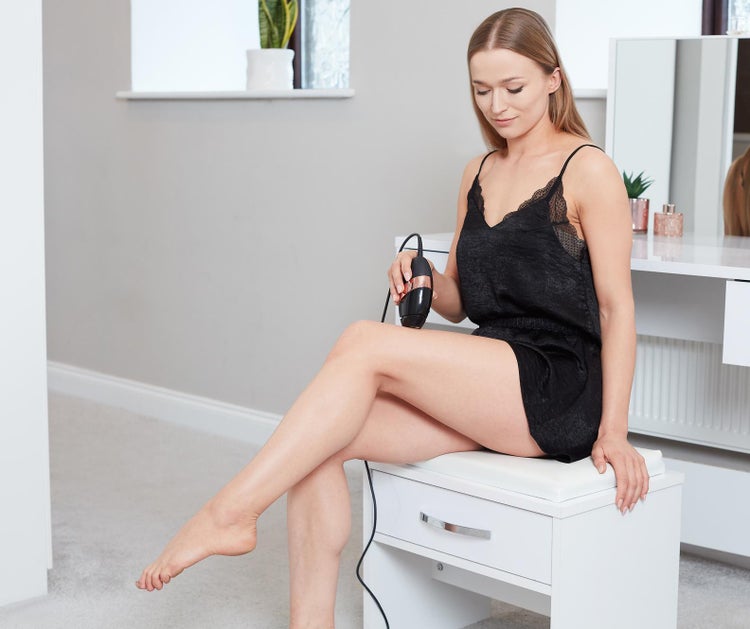 There are a variety of hair removal products on the market which range in price, effectiveness and method. However, IPL (which stands for Intense Pulsed Light) hair removal is a popular choice as it offers a permanent reduction of unwanted hair and leaves skin feeling silky and smooth all year round.
IPL works by applying gentle pulses of light and heat to the hair follicle, causing the hair to shed and stunting regrowth. IPL reduces the chance of ingrown hairs, shaving rash and is a cost-effective option in the long run compared to many alternatives.
When it comes to at-home IPL devices, SmoothSkin is a leader in IPL and the world's largest IPL manufacturer. Safe, effective, affordable and fast, SmoothSkin has two devices to choose from. Here are their features and differences: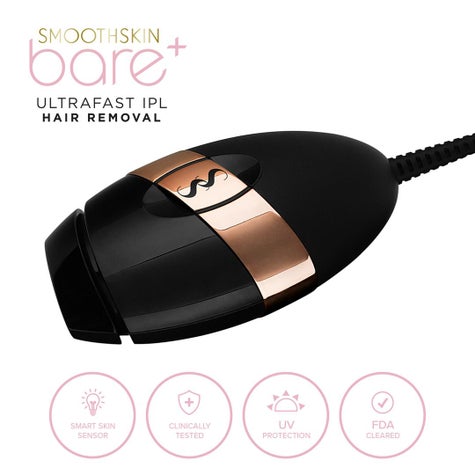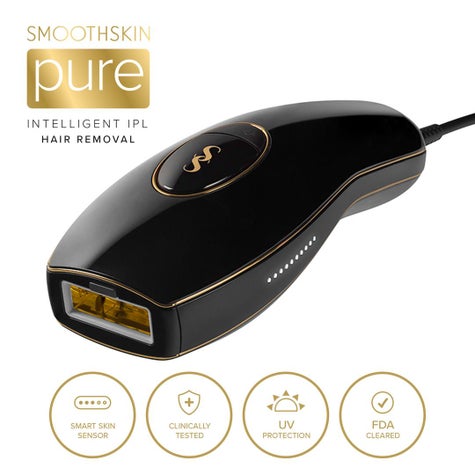 Fast and effective
Both the SmoothSkin Bare Plus IPL Long Term Hair Removal Device and the SmoothSkin Pure IPL Long Term Hair Removal Device are fast and effective hair removal devices, suitable for the body and face. The SmoothSkin Bare Plus is the fastest device on the market for cost, delivering visible hair reduction in just four weeks. It is clinically proven to be fast and effective, delivering up to 97 per cent hair reduction on legs after 12 weeks. In fact, with 100 flashes per minute, you can treat your whole body (legs, bikini line, underarms and face) in just 10 minutes! On the other hand, the SmoothSkin Pure is also clinically proven to prevent hair regrowth and give customers visible hair reduction from just four weeks. It has slightly more flashes per minute (130 flashes per minute) so you can treat your entire body that bit faster!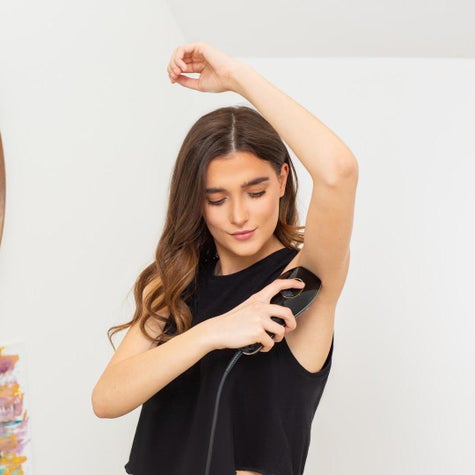 Safety is paramount
SmoothSkin prides itself on safety for customers. Both the SmoothSkin Bare Plus and SmoothSkin Pure devices have a built-in Smart Skin Sensor that scans your skin tone before each flash and will only activate if it's safe. It automatically selects the light intensity best suited to your skin tone – maximising your results, safely.
Unlimited flashes
Many IPL devices on the market have a limited number of flashes available, after which you need to buy a new device or a new lamp, but the SmoothSkin Bare Plus and SmoothSkin Pure have the latest technology so they offer unlimited flashes. That means there's no need to worry about running out of flashes or replacing your device!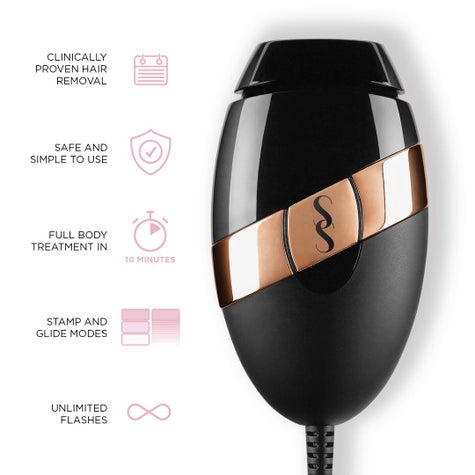 Tailored for comfort
The SmoothSkin Bare Plus has two modes – stamp and fast gliding. The fast gliding mode continuously flashes for an easy and fast treatment for larger body areas. Stamp mode provides a more precise treatment suitable for smaller or sensitive areas. The SmoothSkin Pure takes it a step further, offering a more tailored hair removal experience with three treatment modes. Choose from Power, Speed or Gentle to experience a more personalised, comfortable treatment for even the most sensitive areas.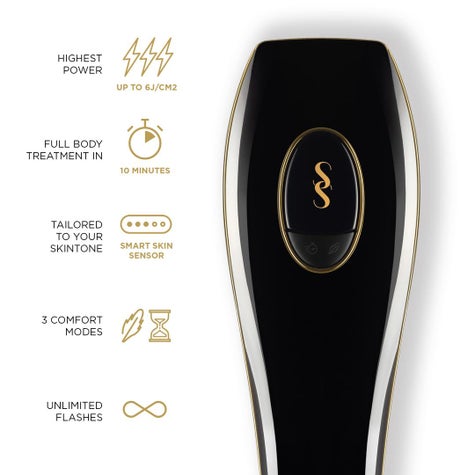 Powerful
While both are powerful IPL devices, the SmoothSkin Pure is the highest power IPL device on the market, compared to leading competitors. It has 20 Watts of hair stopping power, meaning you'll get long-lasting results quickly!
Always read the instructions and use only as directed. See in store for more details. Not suitable on red, light blonde, white/grey hair or very dark skin.
Shop Smoothskin IPL devices by clicking here.