Treat yourself to beauty spa treatments at home
Apr 01. 2022 by
Shaver Shop Team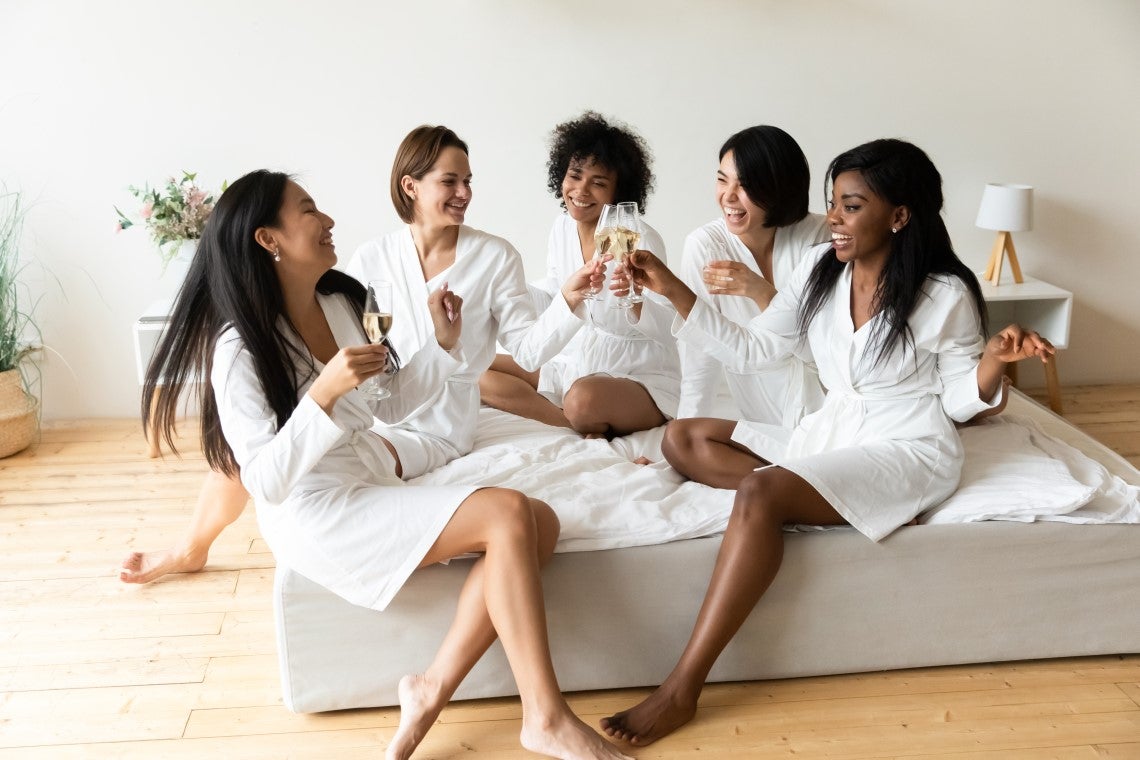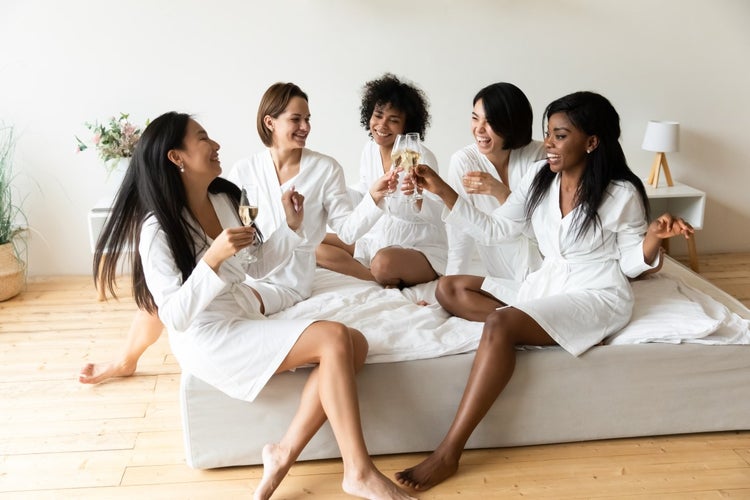 Regular beauty treatments at the salon, including manicures and pedicures, can be both costly and time-consuming. The good news is you can still keep your face, hands and feet, feeling smooth and radiant at home with DIY beauty treatments for a fraction of the cost.
To create the same salon or spa experience at home all year round you simply need the right tools. Here are some of our top picks that will help you transform your bathroom into a sanctuary of self-care so you can indulge in some well-deserved 'me time'.
Finishing Touch Flawless Salon Nails Mani-Pedi Nail Care System
This salon-quality system is the ultimate tool kit for the perfect mani-pedi at home. Shape and file, grind and smooth, and buff and shine like a professional manicurist. Featuring 6 interchangeable heads and a LED light for a clear view of the nails, the system can easily fix chipped and damaged nails, leaving them shiny, smooth and shaped.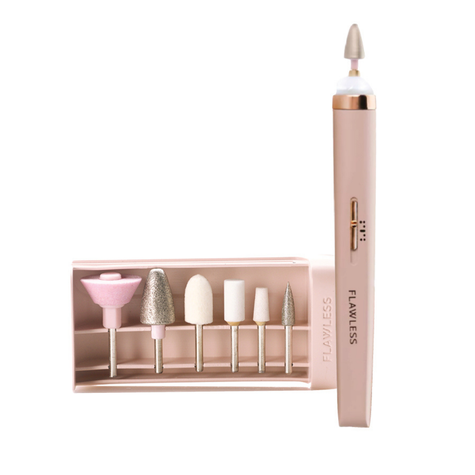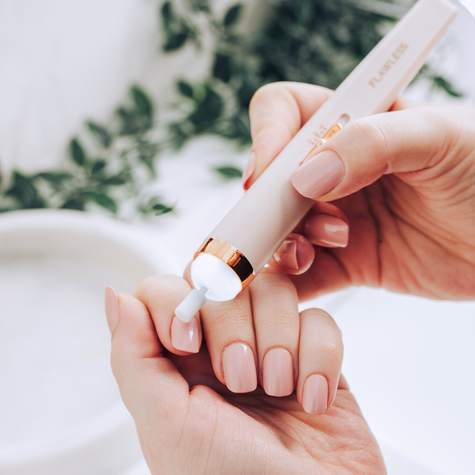 Finishing Touch Flawless Cleanse Spa Spinning Body Brush
Soothe and rejuvenate tired, sore muscles, and exfoliate dry, rough skin with the Finishing Touch Flawless Cleanse Spa Spinning Body Brush. This brilliant body brush, which is water-resistant and has an extra-long handle to reach difficult areas, can be used from top to toe to help invigorate muscles and remove dry, scaly skin. With 3 multi-purpose cleansing heads, treating yourself to a spa-like experience in the comfort of your own home has never been easier!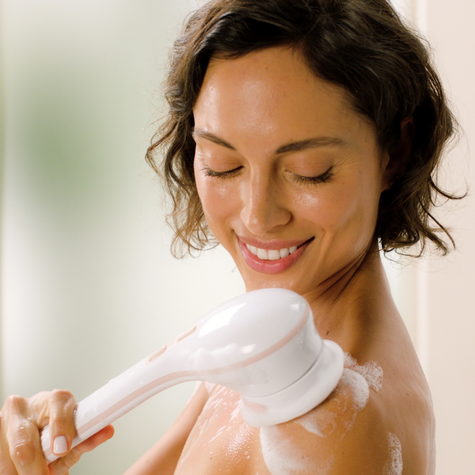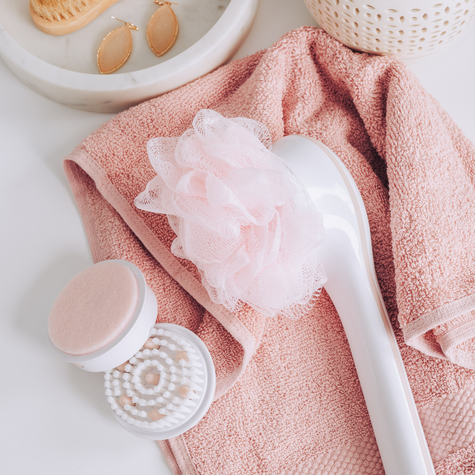 To shop all Finishing Touch Flawless, click here.
Tidal Hair DIY Eyebrow Lamination Kit
Cara Delevingne? Brooke Shields? Whoever your eyebrow muse is, the fluffy arches above your eyes need extra care, but getting them shaped, tinted and groomed by a professional can be a costly exercise. Thankfully, the Tidal Hair DIY Brow Lamination Kit, which is vegan and cruelty-free, helps create natural and defined brows in minutes from the comfort of your home. Each application lasts between four and six weeks and each kit has about six months' worth of applications (5-8). It's quick and easy to apply, giving you salon-quality results in just a few simple steps.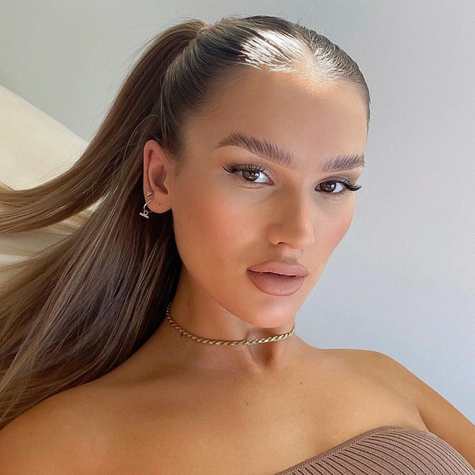 To shop all Tidal Hair, click here.
Thin Lizzy Perfect Face Facial Hair Remover and Perfect Brows Hair Remover
We all want a mess-free and painless hair remover and the Thin Lizzy Perfect Face Facial Hair Remover delivers on both fronts. Get silky smooth skin in seconds with this lightweight, portable hair remover that fits into any handbag. It has an 18k gold plated head to minimise nicks and skin irritation, while the conveniently positioned light provides optimal visibility for perfect results. Add the Thin Lizzy Perfect Brows Hair Remover to your beauty collection to shape and groom your brows anywhere, anytime. Like the facial hair remover, it also has an 18k gold plated head and light so you can say hello to beautiful brows all year round.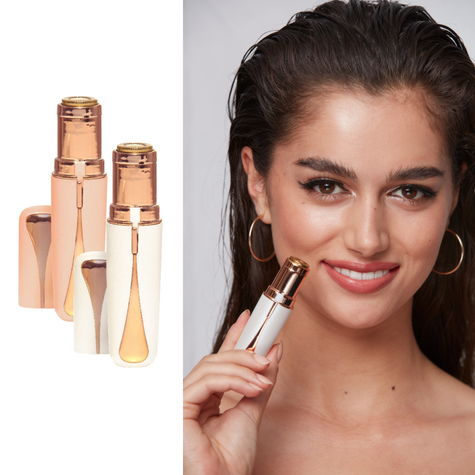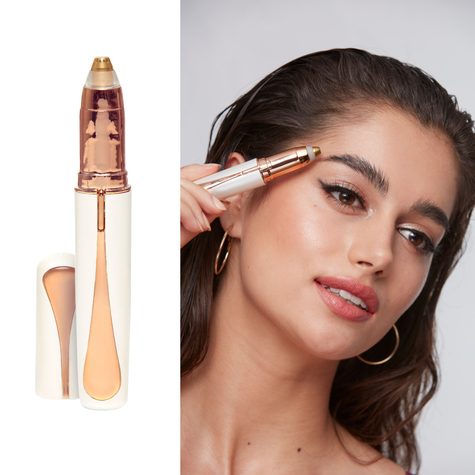 To shop all Thin Lizzy, click here.
To shop all of Shaver Shop's beauty tools, click here.