Why Are Massage Guns The Latest Craze?
Apr 08. 2021 by
Shaver Shop Team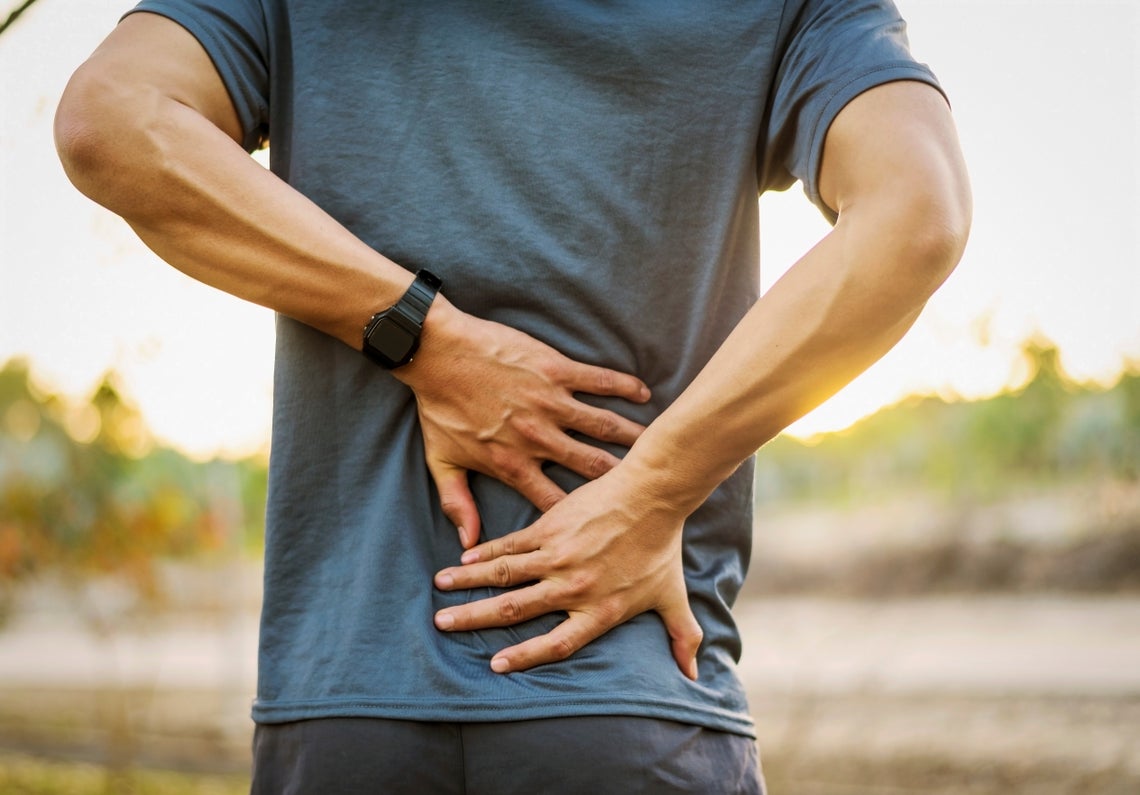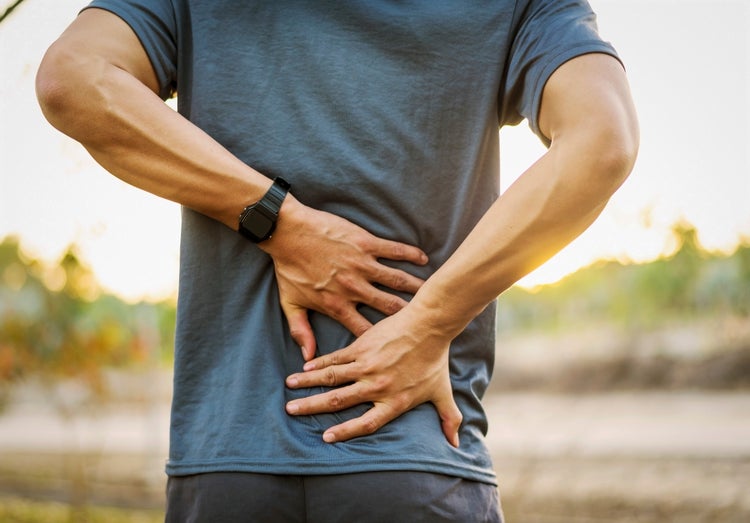 A personal, portable masseuse might have once been reserved for the rich and famous, but it's now a mainstream luxury. Affordable and effective, massage guns are an easy-to-use tool designed to relieve sore, post-workout muscles and accelerate recovery.
Massage guns work by delivering rapid bursts of pressure into the body's muscle tissue, mimicking the magical hand movements of a traditional masseuse but at a fraction of the long-term cost. This technique is known as percussive or vibration therapy, which helps increase blood flow to a specific muscle area, reducing inflammation and muscle tension. The guns can also used before an intense workout to help warm-up muscles.
Massage guns produce similar results to myofascial massaging tools, such as foam rollers, but have the added ability to hyper-target a specific problem area. They are also a more comfortable and convenient option.
When the muscle gun first entered the market, it was an aspirational product, used by elite athletes and celebrities. Now, the same muscle-melting results are more accessible with numerous products available at a friendlier price point.
The Homedics Handheld Physio Massager is one such product. It includes three massage head attachments, allowing you to customise your massage and reach every muscle, from your neck to your feet and everything in between. With three intensity levels and one-button control, you can easily adjust the speed of your massage – 2100, 2550 or 3000 pulses per minute – to suit your needs. It's also lightweight, features cordless operation and will run for up to an hour from full charge, so you can pop it in your gym bag for ultimate convenience. It's great value price makes the massager is a whole lot cheaper than paying a professional time and time again.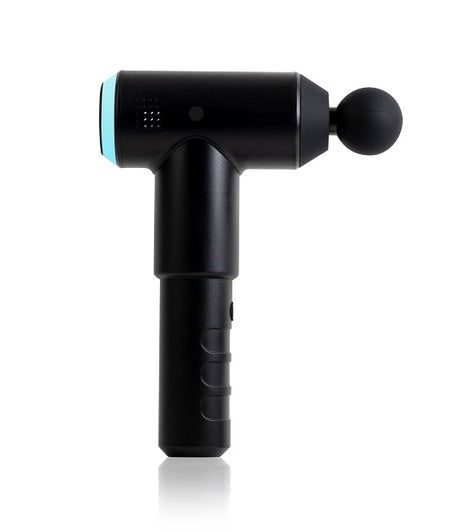 Attachments included: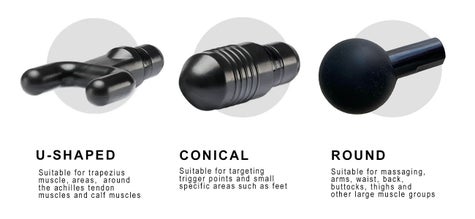 The Wahl Heat and Ice Massage Gun is a premium model, featuring five intensity levels that can offer up to 3200 pulses per minute. It has an ergonomic design, which makes it comfortable to hold and operate, and there are five interchangeable massage heads to help target specific muscle groups. And what's in a name? The all-important unique heat and ice function harnesses the benefits of temperature – heat to help dilate blood vessels and promote blood flow, ice to reduce inflammation. The quiet, deep-tissue massager also boasts one hour of cordless run time and the long, adjustable handle means those aching hard-to-reach back muscles are covered. Better yet, it comes with a two-year warranty. Say goodbye to those stiff joints and tight muscles!
Attachments included: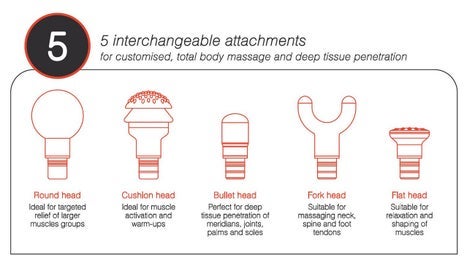 Massage guns aren't just for gym-goers. Use them to alleviate sore muscles after a day at your desk or on your feet and calves after a spending a long time on your feet. You've earned it.