Images
Hover to zoom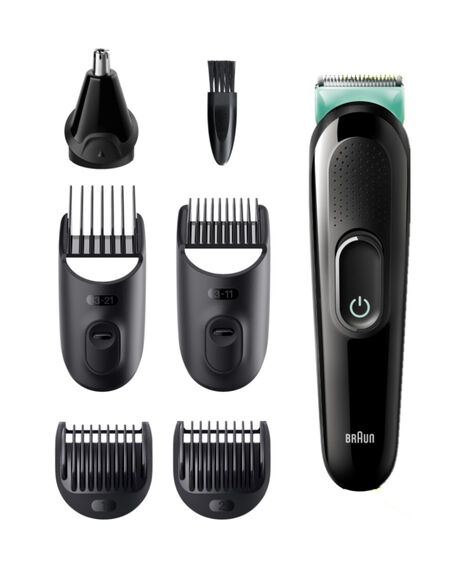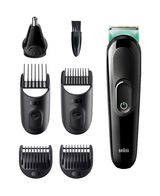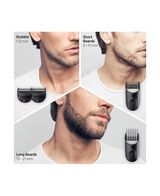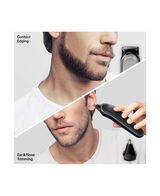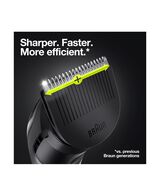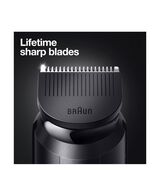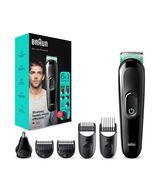 Product Description

Product Description

Lifetime Sharp Blades

With Lifetime Sharp Blades to easily cut through long or thick hair without pulling and tugging, this Braun beard trimmer is faster, sharper and more efficient*.

*vs. previous generation of Braun trimmers.

Long beard trimming

Maintain longer beard or hair styles with the 11 – 20 mm comb.

Short to medium beards

The short beard comb helps you maintain short to medium beards (0.5-10mm) and stubbles.

Hair clipping

Cut your hair to the precise length you need – from 0.5 – 21 mm, with the two dual-purpose adjustable combs.

Contour edging and detail trimming

Create accurate lines & edges with the beard trimmer head. Tackle particularly small areas with the detail trimmer head.

Ear and nose trimming

Tackle unwanted hair with the ear & nose trimmer attachment.

NiMh Battery

50 mins of trimming. Full recharge in 10 hours.

German design

Ergonomic grip for intuitive use. It all adds up to an effortless trimming experience.

The ultimate styling kit

The ultimate all-in-one styling kit, helping you achieve 6 jobs with 1 device.

Inlcudes

All-in-one trimmer
Comb 3 - 10 mm
Comb 11 - 21 mm
Fixed combs with 1 mm & 2 mm
Ear & nose trimmer attachment
Cleaning brush
SmartPlug

Product Reviews

Questions And Answers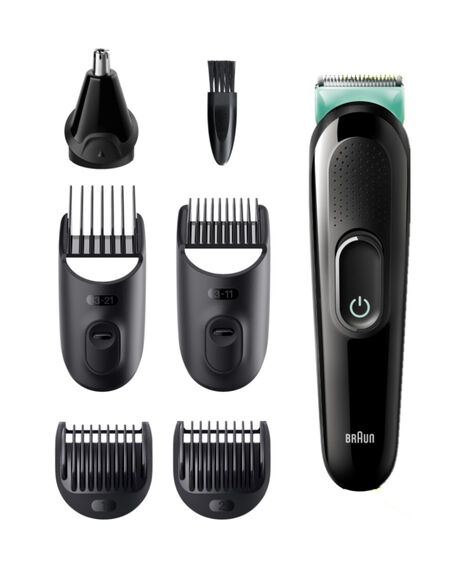 Product features

Lifetime Sharp Blades
With Lifetime Sharp Blades to easily cut through long or thick hair without pulling and tugging, this Braun beard trimmer is faster, sharper and more efficient*.
*vs. previous generation of Braun trimmers.

NiMh Battery
50 mins of trimming. Full recharge in 10 hours.

German design
Ergonomic grip for intuitive use. It all adds up to an effortless trimming experience.

The ultimate styling kit
The ultimate all-in-one styling kit, helping you achieve 6 jobs with 1 device.