Images
Hover to zoom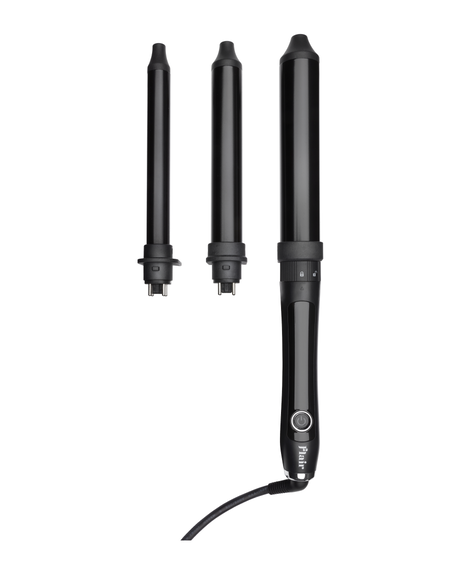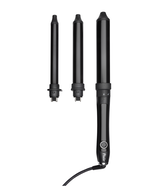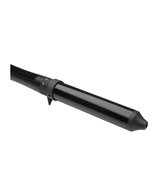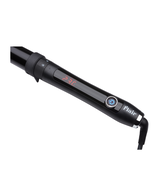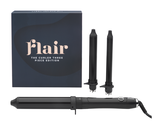 Product Description

Product Description

3 in 1 tool
The Curler Three Piece Edition comes with 3 interchangeable curling barrels. The base of the appliance has a locking mechanism that holds the selected barrel in place. This appliance does not have a clamp and is referred to as a wand, unlike the tradition clamp curler referred to as a tong which uses a clasp. Wands require the user to wrap hair around the barrel and hold it in place and caution must be taken. This appliance comes with a heat proof glove for safety and protection.

Ceramic coated barrels
Ceramic conducts, regulates, and disperses heat evenly across the barrel. Ceramic is known to be more gentle than other materials when heated, and maintain a consistent heat level. This is integral to quality and long lasting results in hair styles, especially curls. Ceramic provides an ultra smooth surface for hair to glide across.

Ionic technology
Tourmaline is a crystal that has been infused into the ceramic coated barrels to create a negative ionic charged heat. Negative charged ions neutralizes static and frizz that is positively charged. Tourmaline and ionic technology also helps lock in moisture, gives hair extra shine and helps hair glide along the curling barrel.

Variable heat settings
The 3 piece curler has a heat setting of 170° / 200° / 230° to suit all hair types and condition.

Digital controls & LCD display
The curlers use digital sensor technology to control and regulate heat accurately. An LCD display indicates heat settings and when the curler is;
170° Fine
200° Normal
230° Thick to extremely coarse

Rapid heating elements
The entire curling barrel will heat to the max temp in 90 seconds.

Barrel sizes
Refers to the diameter of the barrel and give different curls. The 32mm will give a looser wave, the 25mm will deliver a more defined and tighter curl formation, and the 19 mm will result in a tighter ringlet curl.

Changing the curler barrels / lock dial

Ensure the curler is not plugged in or has any power.
Select your desired barrel size.
Insert the barrel into the curler. The barrel should lock into place when the dial is turned into the lock position.
Plug in and turn on.

Heat proof glove
A heat proof glove comes with the curler for extra safety. The glove is used to wrap the the hair around the barrel and hold in place with caution and protects skin.

Cool tip
A cool tip provides an area that is resistant to heat for fingers to press when using the curler to rest fingers on as hair is wrapped and held on the barrel.

Resting stand
The curlers have a built in resting stand to protect surfaces from any heat damage.

Product Reviews

Questions And Answers
Product features
Tourmaline is a crystal that has been infused into the ceramic plates to create a negative ionic charged heat. Negative charged ions neutralizes static and frizz that is positively charged. Tourmaline and Ionic technology also helps lock in moisture, gives hair extra shine and helps hair glide through the plates.
Curler will heat the plates to max temp in 25 seconds.
The Curler has 3 fixed heat settings that are displayed on the appliance 170° 200° 230° and is regulated using smart sensors. Heat settings are ideal for different hair textures and condition. Settings should be adjusted according to hair type.
The Curler has been designed to work with international voltages.
The 3 meter swivel cord will prevent damage, provide greater reach to power sources, and allow easy styling without tangling or restricting movement.

The Curler has an auto shut off safety feature with sensors that detect when the appliance is not in use. An automatic shut off of the curler will occur after 60 minutes. It is recommended to always switch off and unplug appliance when not in use.
These features have been designed to salon professional standards and give the user a much more ergonomic, versatile and overall better experience when styling.