Images
Hover to zoom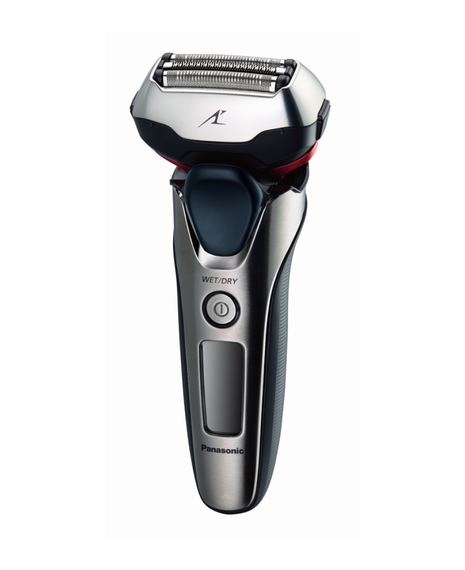 Product Description

Product Description

An innovative premium shaver that follows facial contours like never before. Experience power and performance for a smooth result.

3-Blade Shaver with Multi-Flex 3D Head, Comes with Automatic Cleaning and Charging StationPremium pivoting 3D head for a close shave every time.

1 Hour Charge, 45 Mins usage
5 min quick Charge
Universal Voltage

Multi-Flex 3D Head

A newly developed suspension mechanism makes head movements more flexible. The shaver closely follows facial contours allowing a smoother shave.

Reduces Burden on Skin for a Gentle Shave

The line from the throat to under the jaw is the most difficult place to shave. If the shaver head loses close contact with the skin, stubble is left uncut, however applying too much pressure can irritate skin. The Multi-Flex 3D Head avoids putting excessive pressure on your skin and it always stays in close vertical contact with the skin for a smooth shave.

A Legacy of Quality, A Tradition of Innovation

Panasonic has used innovative technology to develop sharp and robust blades of outstanding quality. Japanese craftsmanship techniques are used only for Panasonic shaver blades.

Sharp & Close

Whatever type of beard you have, the 3-blade system thoroughly cuts hair. Acute angle inner blades, honed to nano level precision, cleanly cut even tough beards to provide a close, gentle shave. 30˚ Nano Polished Blades - The acute 30° cutting edge of the inner blades enables an incredibly close shave. Driven by a high-speed motor, the blades cut smoothly through the toughest beards.

3-Blade Cutting System

Two distinct foil patterns work in combination to capture and cut even the difficult parts of your beard. Outer Foils - The outer foils capture and cut even stubborn stubble for a close shave. Comb Blade - The outer foils capture and cut long stubble the outer blades have missed.

Multi-fit Arc Blades

Round-shaped outer foils fit uniformly against the skin even under the chin for a close shave over the entire surface.

Pop-up Trimmer

Pop-up trimmer blade allows for quick pre-shave cutting and detailed grooming.

Shaving Sensor for Optimum Shaving Results

The automatic stubble sensor adjusts shaving power according to the density of your beard and is gentler on skin for optimum shaving results.

Detects Beard Density and Control Shaving Power

1. Heavy Beard: Powerful Movement To maintain high power when shaving dense beards / stubble, the motor rotation speed is increased to provide powerful cutting. 2. Thin Beard: Soft Movement
When your beard / stubble is finer, power is reduced for a gentler cut which doesn't irritate your skin.

Fast & Powerful

The 13,000 cpm linear motor which Panasonic has developed for their range of shavers provides a smooth and clean shave every time. It also maintains its power, even when shaving heavy beards.

High-Class Metal Design

Taking full advantage of high-quality materials, this premium shaver has a high-quality metal and rubber design making it comfortable to use.

Charging Indicator

5-stage LED meter displays battery capacity and charge status.

Washable

Waterproof design let you rinse the shaver under running water for easy and hygienic maintenance.

Wet/Dry Shaving

Enjoy the convenience of dry operation or use with foam or gel for a, silky-smooth shave.

Replacement Parts

Replacement Foil - WES9089

Replacement Blade - WES9068

Replacement Set - WES9015

Product Reviews

Questions And Answers
Product Code
ES-LT8N-S841
Product features

Multi Flex 3D Head
A newly developed suspension mechanism makes head movements more flexible. The shaver closely follows facial contours allowing a smoother shave.

Washable
Waterproof design let you rinse the shaver under running water for easy and hygienic maintenance.

Sharp & Close
Whatever type of beard you have, the 3-blade system thoroughly cuts hair. Acute angle inner blades, honed to nano level precision, cleanly cut even tough beards to provide a close, gentle shave.

Fast & Powerful
The 13,000 cpm linear motor which Panasonic has developed for their range of shavers provides a smooth and clean shave every time. It also maintains its power, even when shaving heavy beards.

Multi-fit Arc Blades
Round-shaped outer foils fit uniformly against the skin even under the chin for a close shave over the entire surface.

Pop-up Trimmer
Pop-up trimmer blade allows for quick pre-shave cutting and detailed grooming.