Images
Hover to zoom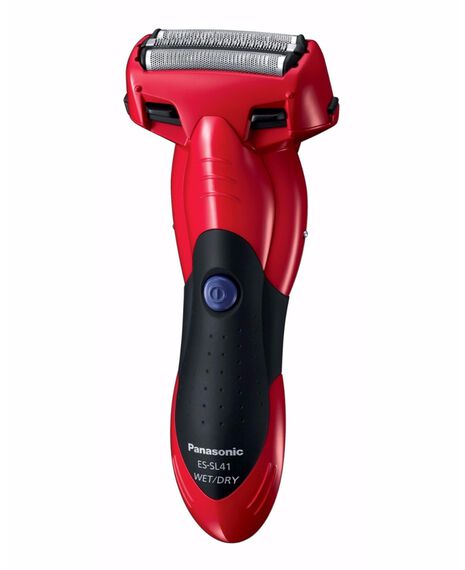 Product Description

Product Description

3 Blade Cutting System
Three blades shorten whiskers and cut close to the roots for a smooth shave. Playing two different roles, the blades provide a quick, thorough shave. An incredibly close shave is further assured by acute 30° nano-polished inner blades.

30° Nano-polished inner blades
With an extremely sharp cut angle of only 30°, Panasonic razors are among the sharpest electric razors. The finely polished blades ensure a particularly close, precise and irresistibly smooth shave, less skin irritation and even facial hair growth

Pop-Up Trimmer
Convenient for detailed grooming of mustache and side-burn edges. The acute 45° angle blades assure fast, comfortable trimming.

Cleaning Shutters
The shaver cleaning shutters allow you to easily clean the head by simply rinsing it under running water.

Stand Supplied
For ultimate convenience, a stylish stand is provided for the ultimate bathroom storage.

Product Reviews

Questions And Answers
Product Code
ES-SL41-R541
Details
https://www.shavershop.net.nz/panasonic/3-blade-wet-and-dry-electric-shaver---red-006791.html
Frequently bought with this item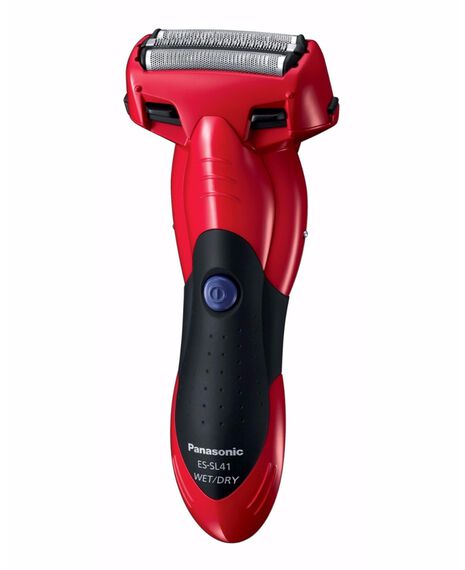 Product features

3 Blade Cutting System
Three blades shorten whiskers and cut close to the roots for a smooth shave. Playing two different roles, the blades provide a quick, thorough shave. An incredibly close shave is further assured by acute 30° nano-polished inner blades.

30° Nano-polished inner blades
With an extremely sharp cut angle of only 30°, Panasonic razors are among the sharpest electric razors. The finely polished blades ensure a particularly close, precise and irresistibly smooth shave, less skin irritation and even facial hair growth.

Cleaning Shutters
The shaver cleaning shutters allow you to easily clean the head by simply rinsing it under running water.

Pop-Up Trimmer
Convenient for detailed grooming of mustache and side-burn edges. The acute 45° angle blades assure fast, comfortable trimming.

Stand Supplied
For ultimate convenience, a stylish stand is provided for the ultimate bathroom storage.