Images
Hover to zoom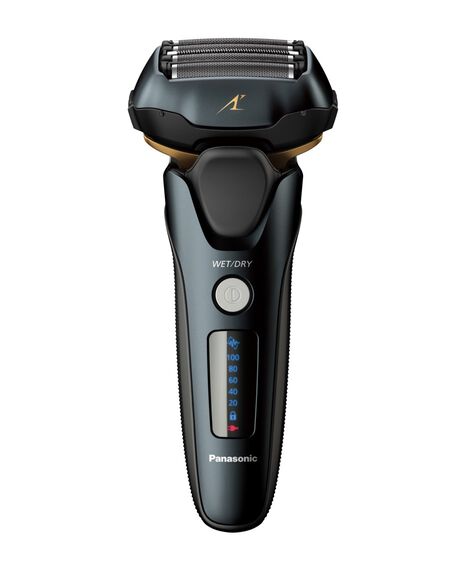 Product Description

Product Description

Fast powerful shaving

The core to this winning shaver is its ultra-fast linear motor. Two key benefits of the linear motor are:

It's exceptionally powerful, providing 70,000 cross-cutting actions per minute.
It maintains a steady cutting speed when shaving the toughest of beards, even if the hairs are flat-lying. The result is a fast, powerful shave with any beard.

Ultra-fast motor for powerful, smooth shaving

The super strong neodymium magnet helps drive the blades extremely fast to deliver up to 70,000 cross cutting actions per minute. This helps provide an exceptionally powerful and smooth shave.

No beard can slow this ultra-fast linear motor down, regardless of how thick it is. We're confident, as we've tested it even against copper wires in our laboratories.

With a steady cutting speed right until the battery runs out, you can be confident of getting a powerful smooth shave every time.

Efficient, effortless shaving

A unique combination of 5 arched, Nano-polished blades and the multi flex 16D contour-following head delivers an efficient, effortless shave.

5 arched blades for efficient cutting

5 outer blades are designed differently to capture and cut all kinds of hairs

Quick slit blade with comb; provides improved pre-cutting of long hairs
Quick lift foil; lifts up flat-lying hairs efficiently especially on the neck and chin
Finishing foil; with this extremely thin foil (14μm), longer hairs get a second, closer, cut*.

*compared to Panasonic 3-blade shaver, Panasonic laboratory testing.

30° Nano polished inner blades for clean, efficient cutting

Leveraging the Japanese samurai sword-making tradition, we've developed ultra-sharp Nano-polished inner blades honed to an acute 30° enabling them to cut hair very close to the root. The result is a superior and efficient shaving experience with a minimum number of stroked even on the chin, where beards tend to be densest.

Panasonics most responsive beard sensor technology*

Our responsive beard sensor technology, detects beard density 220 times per second* This technology adjusts to different beard thickness and density

*Panasonic laboratory stroboscope testing, Japan.

Wet/Dry Shower shaving

Enjoy the convenience of dry operation or use with foam or gel for a pampering silky-smooth shave. You can even take it in the shower.

LED indicator

The shaver's LED indicator shows battery status in 5 steps and operation status for easy, at-a-glance confirmation.

Pop-up trimmer for a quick pre-shave

The pop-up trimmer features durable stainless steel blades with an acute 45° edge. Easy and convenient for a quick pre-shave and detailed grooming.

Product Reviews

Questions And Answers
Product Code
ES-LV67-K841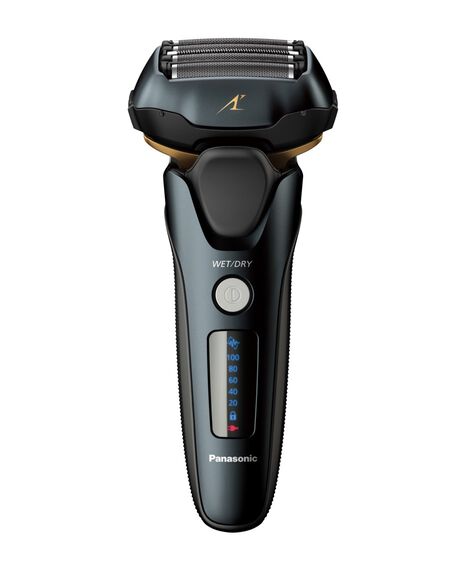 Product features

Fast, Powerful Shaving
The core to this winning shaver is its ultra-fast linear motor, providing exceptional power with 70,000 cross cutting actions per minute which can maintain its cutting speed even through the toughest of beards.

Efficient, Effortless Shaving
A unique combination of 5 arched, nano-polished blades and the multi-flex 16D contour following head delivers an efficient and effortless shave

5 Arched Blades
5 arched blades are designed different to capture and cut all kinds of hair, including long hairs and even those lying flat against the skin.

Multi-Flex 16D Contour Following Head
The shaver head moves in 16 directions independently and follows the contours of the face and neck easily to reduce the number of stroked required to shave even flat-lying hair.

Responsive Shaver Technology
Detects beard density 220 times per second, and adjusts the power of the motor 14 times per second, making it one of the most responsive shavers to differentiate beard thickness and density.

100% Waterproof & Washable
Waterproof design lets you rinse the shaver under running water for easy and hygienic maintenance