Images
Hover to zoom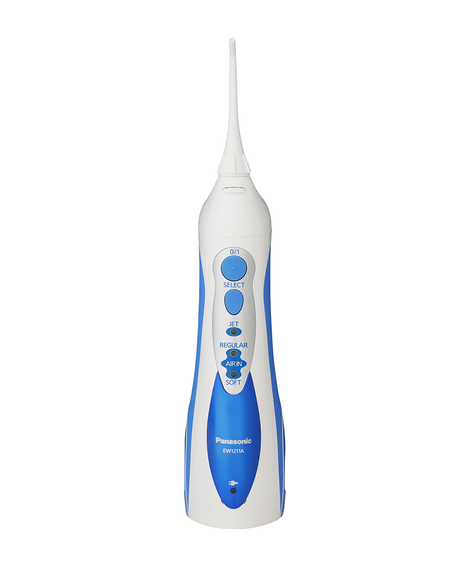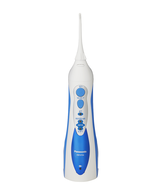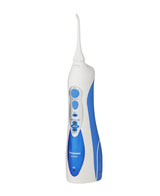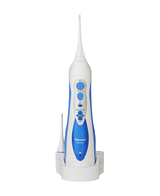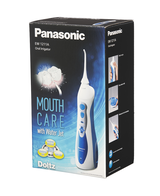 Product Description

Product Description

Three Pressure Settings
Jet delivers an even, full pressure waterjet flow designed to target and dislodge larger food particles. Regular uses strong, aerated water to wash out smaller particles and remove plaque, whilst soft provides gentle pressure to clean sensitive gums.

Advances Triple Oral Care
With the continuous power of 1,600 waterjet pulses per minute, this flosser penetrates deep between teeth to help remove food debris in places where ordinary flosser and toothbrushes can't always reach.

Clever Nozzle Design
The flosser's nozzle has been designed to help water reach deep interdental areas, ensuring that hard-to-reach places are kept health and clean.

Easy-Grip Design
An ergonomic design makes the flosser easy to drip and handle, even when filled with water

Charging Stand Supplied
The nozzle stand charger can sit nearly on the counter or be mounted on the wall

Replacement Nozzles: EW0950

Product Reviews

Questions And Answers
Product features

Three Pressure Settings
Jet delivers an even, full pressure waterjet flow designed to target and dislodge larger food particles. Regular uses strong, aerated water to wash out smaller particles and remove plaque, whilst soft provides gentle pressure to clean sensitive gums.

Advances Triple Oral Care
With the continuous power of 1,600 waterjet pulses per minute, this flosser penetrates deep between teeth to help remove food debris in places where ordinary flosser and toothbrushes can't always reach.

Clever Nozzle Design
The flosser's nozzle has been designed to help water reach deep interdental areas, ensuring that hard-to-reach places are kept health and clean.

Easy-Grip Design
An ergonomic design makes the flosser easy to drip and handle, even when filled with water.

Charging Stand Supplied
The nozzle stand charger can sit nearly on the counter or be mounted on the wall.