Images
Hover to zoom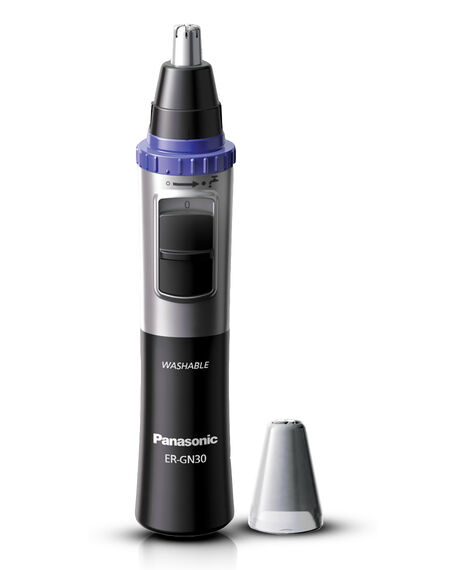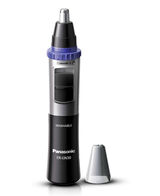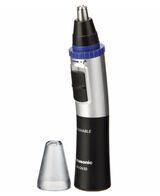 Product Description

Product Description

With ultra-sharp, dual-edge blades it comfortably clips nose and ear hairs, and tames out-there eyebrows. Fully immersible so you can use it wet in the shower, or dry over the bathroom sink. Cleaning up has never been easier with the powerful Vortex Cleaning system. Simply put it under running water, switch it on, and it will do the rest.

Dual Edge Blades
Uniquely curved rotating, hypo-allergenic dual-edge stainless-steel blades trim from both the top and sides of the nozzle. Optimally designed to ensure a healthy amount of nose hair remains to maintain a natural filtering system.

Vortex Cleaning System
Cleaning is as simple as immersing the nozzle under running water and switching the trimmer on. As the blades rotate, the stream of water is drawn in and rapidly flushed out to remove stubble and residue so you are guaranteed fresh, pristine blades when its time for the next trim

Wet / Dry Convenience
No matter how much time you have available, the ER-GN30 is ready to go. If you're in a rush, take the trimmer to the bathroom sink for a quick dry trim or touch-up or combine it with your in-shower routine with its fully immersible design.

Cordless Freedom
The cordless, compact trimmer provides up to 75 minutes of power with a single AA-size Alkaline battery (not included). Provided with a protective cap, the blades of the ear and nose trimmer are protected, even while you are travelling.

Product Reviews

Questions And Answers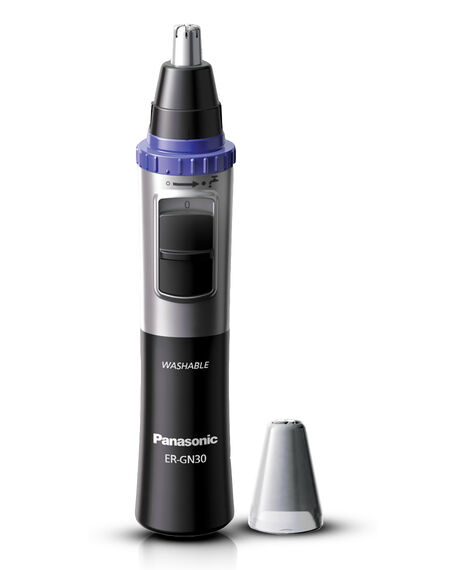 Product features

Dual Edge Blades
Uniquely curved rotating, hypo-allergenic dual-edge stainless-steel blades trim from both the top and sides of the nozzle. Optimally designed to ensure a healthy amount of nose hair remains to maintain a natural filtering system.

Vortex Cleaning System
Cleaning is as simple as immersing the nozzle under running watching and switching the trimmer on. As the blades rotate, the stream of water is drawn in and rapidly flushed out to remove stubble and residue so you are guaranteed fresh, pristine blades when its time for the next trim.

Wet / Dry Convenience
No matter how much time you have available, the ER-GN30 is ready to go. If you're in a rush, take the trimmer to the bathroom sink for a quick dry trim or touch-up or combine it with your in-shower routine with its fully immersible design.

Cordless Freedom
The cordless, compact trimmer provides up to 75 minutes of power with a single AA-size Alkaline battery (not included). Provided with a protective cap, the blades of the ear and nose trimmer are protected, even while you are travelling.