Images
Hover to zoom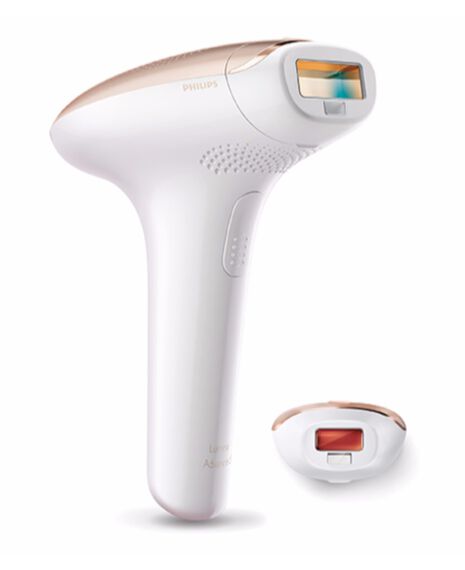 Product Description

Product Description

Always read the instructions and use only as directed. See in store for more details. Not suitable on red, light blonde, white/grey hair or very dark skin.

Enjoy smooth skin every day with the Philips Lumea. Philips Lumea applies gentle pulses of light to the hair root.

As a consequence the hair sheds naturally and hair regrowth is inhibited. Repeating this treatment regularly will keep your skin smooth every day.

Gentle, long-term hair reduction

For use on body and face
>250,000 lamp flashes
15 minutes to treat lower legs
Extra long cord

Product Reviews

Questions And Answers

Lumea Advance SC1997 IPL Long Term Hair Removal System
Product features

Safe & Effective use at home
Philips Lumea uses an innovative light-based technology called IPL (Intense Pulsed Light), derived from the technology used in professional beauty salons. Philips has adapted this technology for safe and effective use in the comfort of your own home. Philips worked closely with leading dermatologists to develop our breakthrough hair removal system. For more than 10 years we carried out extensive consumer research with more than 2000 volunteers.

Enjoy smooth skin every day
Philips Lumea applies gentle pulses of light to the hair root. As a consequence, the amount of hair your body grows gradually decreases. Repeating the treatment leaves your skin beautifully hair free and touchably smooth.

Suitable for variety of hair & skin types
Philips Lumea works effectively on (naturally) dark blonde, brown and black hairs. As with other light-based treatments, Philips Lumea is NOT effective on red, light-blonde or white/grey hair. Philips Lumea is also NOT suitable for very dark skin.

No replacement parts
Philips Lumea is a complete solution that comes ready to work right out of the box. More importantly, it does not require any replacement lamps or gels

Use on body and face
Use with confidence to remove hair on face (upper lip, chin and sideburns) and body parts including legs, underarm, bikini area, belly and arms.

Large Treatment Window
Big treatment window for fast application on large areas like legs.