Images
Hover to zoom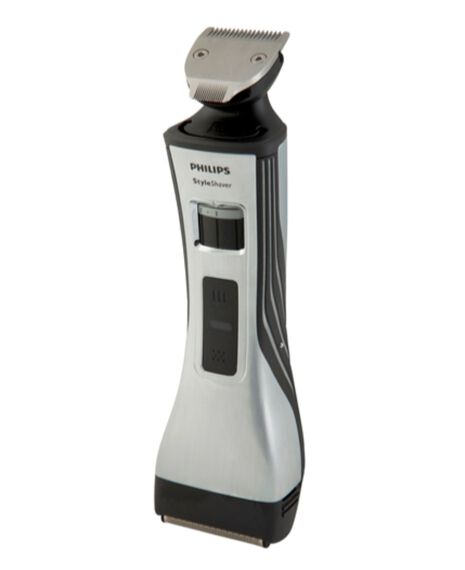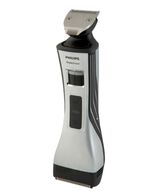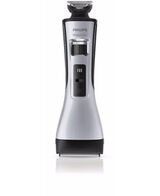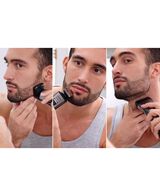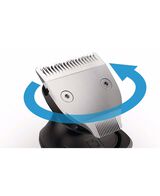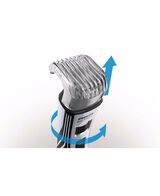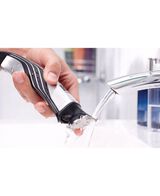 Product Description

Product Description

Create your style. Trim, style, shave

0.5mm intervals
75mins cordless use/1h charge
Dual sided trimmer
Dual foil shaver

Product Reviews

Questions And Answers
Product features

Beard & Stubble Trimmer
The full metal trimmer (32mm) and the comb with 12 adjustable length settings makes it easy to get exactly the beard length you want. Lock in your perfect length setting with the zoom wheel. The durable metal trimmer with skin-friendly rounded edges guarantees a precise and even trim.

Foil Shaver
The new dual foil shaver makes it easy to shave around your style. The mid-trimmer catches longer, tougher hairs and the 2 floating foils shave everything else perfectly smooth.

Easy length settings
Zoom wheel makes it easy to adjust the comb in the 12 length settings. The settings offer ultimate precision of 0.5mm steps on the shorter lengths to define exactly the style you want, between a 5 o'clock shade and 3 days stubble. Also for the longer beards it offer exactly the lengths you need in 1 mm step sizes.

Rotating Metal Trimmer
Take off the adjustable comb and there's a full metal, dual sided trimmer underneath. Use the 32 mm side for a high performance trim and the 15 mm side for precise detailing work in those hard to reach places. The rounded tips ensure a smooth touch to your skin. The finer cutting elements deliver a close trim with perfect results-excellent for small details or areas like under your nose or around your mouth.

Use Wet and Dry
For extra skin protection and optimal shaving results, use wet with gel or foam, it can also be used dry for convenience. And when you're done, just rinse the product under the tap to clean it.

75min cordless power
The Lithium Ion battery delivers up to 75 min of powerful cordless use and is fully charged in only 1 hour.

Shows which end is running
The trimmer button lights up when the trimmer is on, and the shaver button lights up when the shaver is on, so you always know which end is running.

Change foil evvery 12 months for best results
1. detach the shaver end of your Styleshaver. 2. Remove the old foil and cutters. 3. Place the new foil in the holder. 4. Place the new cutters into your Styleshaver and then click on the new holder and foil.