Images
Hover to zoom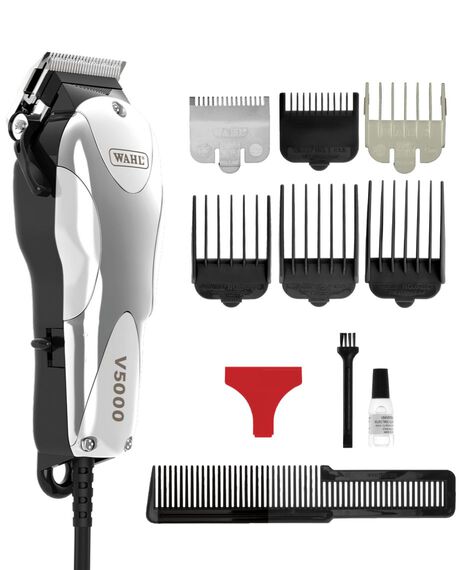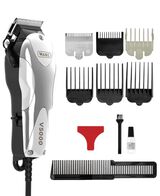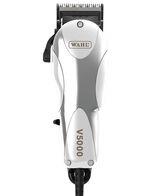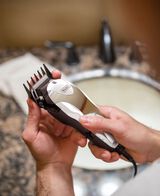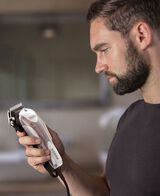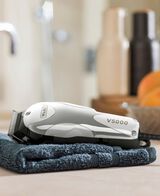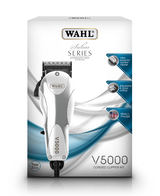 Product Description

Product Description

The Brand used by professionals since 1919, now designing products for you.

The V5000 brings a true professional tool to your home. This clipper is equipped with a powerful V5000 motor and is corded for continual use. The convenient taper lever on the side allows you to quickly change between lengths without the use of guide combs. For long haircutting lengths we have provided and additional six guide combs ranging between 1.5mm – 13mm. Wahl uses professional quality precision-ground blades that are designed to stay sharper for longer, giving you the most out of your clipper!

Includes: V5000 Clipper, six guide combs, blade oil, cleaning brush, blade guard and styling comb.

• Professional V5000 vibrator motor for durability and longevity
• Ultra-powerful corded Clipper
• Ideal for tapering, fading, free hand, sculpting and skimming techniques
• Convenient thumb lever adjusts the taper and texture without changing blades
• Unique angled blade allows adjustment to zero overlap for super close cutting
• Cutting Length: 0.7mm without attachments
• Guide Comb lengths: 1.5mm, 3mm, 4.5mm, 6mm, 10mm and 13mm
• Made in USA
• 2-Year Warranty

Make your clipper last:
Help maintain the longevity of your clipper by regularly oiling the blades and using the cleaning brush provided.


Product Reviews

Questions And Answers

Salon Series V5000 Hair Clipper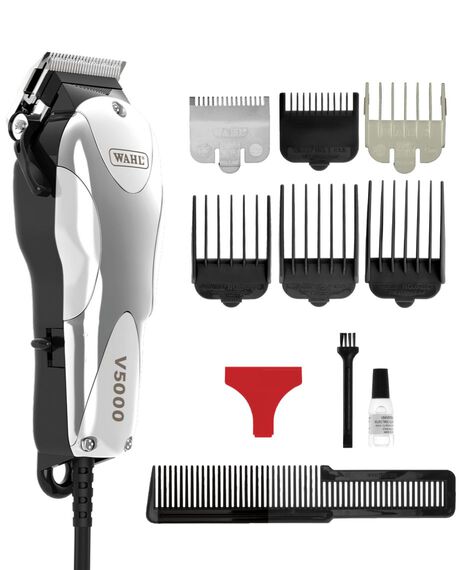 Product features

Powerful Corded Clipper
Designed with a durable long-lasting motor that gives you the power to cut through bulk hair, this heavy-duty clipper comes corded to ensure an uninterrupted cutting experience.

Professional Fade Blade
Flat angled bottom blade allows you to cut closer to the scalp. The teeth on the cutting blade are short and super sharp allowing you a truly close cut. Ideal for tapering, fading, free hand, sculpting and skimming techniques. This chrome plated blade resists rust and is designed to stay sharper for longer.
Help maintain the longevity of your clipper by regularly oiling the blades and using the cleaning brush provided.

Adjustable Taper Lever
This taper lever is designed to easily adjust the cutting length from 0.8mm to 2.5mm, without the use of guide combs, allowing you to fully customise your cuts.

Six Guide Combs
Included are an additional 6 guide combs (1.5mm/3mm/4.5mm/6mm/10mm/13mm), making this clipper extremely versatile!