Images
Hover to zoom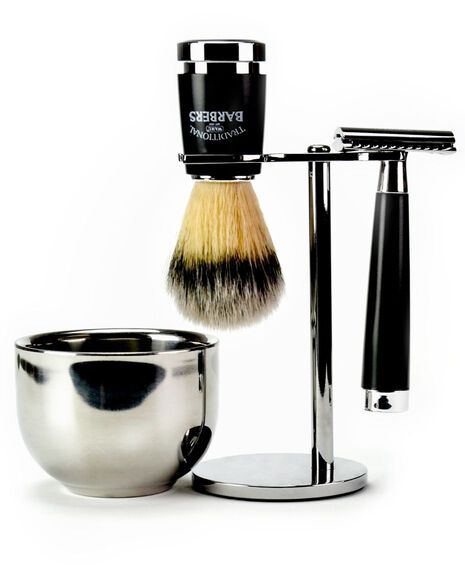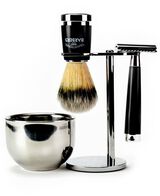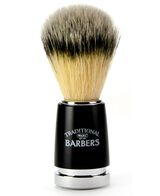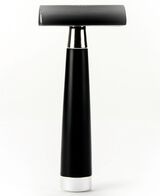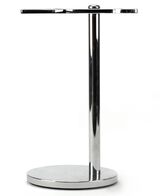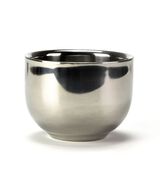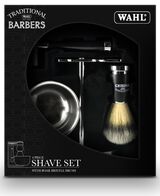 Product Description

Product Description

The classically stylish range of Traditional Barbers products from Wahl have been designed to take shaving from a chore to a luxurious and classy experience. Traditionally handmade for the professional barber, the product is designed to perform at the optimum level and captures the essence and heritage not only of the Wahl brand, but of the Traditional Barber Trade itself.

The Double Edge Safety Razor provides you with one of the closest shaves around and the single sharp blade usually only requires one or two passes for a close, smooth shave. The weight of the razor is evenly balanced, giving you full control whilst providing and effortless shave as the weight does all the work for you.

Say goodbye to cheap gel's or cream propellant's that may have harsh chemicals and start looking after your skin by mixing natural soaps and creams into the stainless-steel bowl provided in this gift set.

Store your set neatly on the bathroom counter with our stylish Zinc Alloy Stand!

Kit contains: Silver Tip Nylon Brush, Shaving Razor, Stainless Steel Bowl, Zinc Alloy Stand

4-piece set
Animal-cruelty free
Nylon brush exfoliates and lathers skin
Safety Razor provides a close shave
Stainless Steel mixing bowl
Stylish stand to hold products on
Includes: Brush, Razor, Bowl and Stand

Product Reviews

Questions And Answers
Product features

Silver Tip Nylon Brush
The Silver Tip Nylon Brush is made from soft nylon bristles and is an animal-free version of the real thing. Similar to a badger brush, the Silver Tip Nylon Brush can quickly create a rich lather, even with a small amount of shaving soap or cream, because it doesn't absorb too much moisture

Safety Razor
Double Edge Safety Razor provides you with one of the closest shaves giving you a smooth finish.

Mixing Bowl
Stainless Steel mixing bowl provided in this gift set, giving you a Traditional Barbers experience.

Zinc Alloy Stand
Keep your set looking clean and classy on your bathroom counter with our stylish stand!