Images
Hover to zoom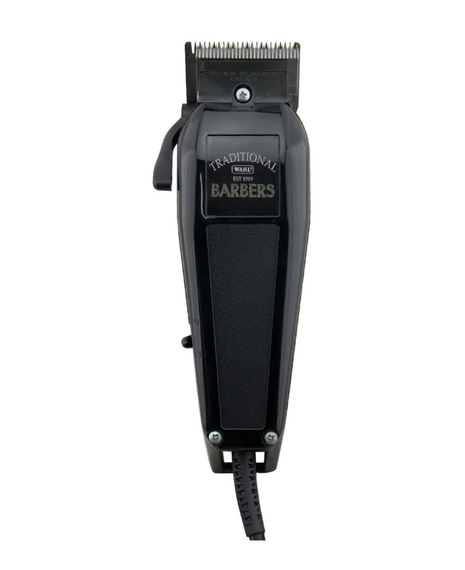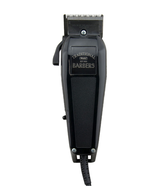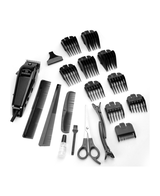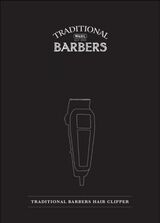 Product Description

Product Description

Traditionally handmade for the Professional Barber, the product is designed to perform at the optimum level. Made in the USA from high-quality materials and Precision-Ground Blades that are designed to stay sharper for longer and accompanied with accessories, you can now achieve the Barber Cut in the comfort of your own home!

Thumb Adjustable Taper Level Control Allows for Multiple Cutting Lengths
10 Guide Combs and Accessories Make it Easy to Get the Right Cut
Precision-Ground Blades Designed To Stay Sharper Longer
Powerful motor and sharp blades
Cord Operation
Includes: durable storage case
Cutting Length: 1 mm - 3.5mm without attachments
Cutting Width: 40mm
Voltage: 230V~50Hz
2 Year Warranty

Make your clipper last

Help maintain the longevity of your clipper by using the cleaning brush provided and regularly oiling the blades.

Product Reviews

Questions And Answers
Product features

Full accessory kit
With three different combs, scissors and 2 hair clips, this kit is your one-stop-shop for grooming!

10 guide combs
With 10 guide comb attachments for short, medium and long lengths, you can now achieve professional looks in the comfort of your own home!

Precision-ground blades
Maintain a longer cutting life for your clipper with our finest quality blades that are designed to stay sharper for longer!

Adjustable taper lever
This taper lever is designed to easily adjust the blade, allowing you to customise your cutting lengths.