Images
Hover to zoom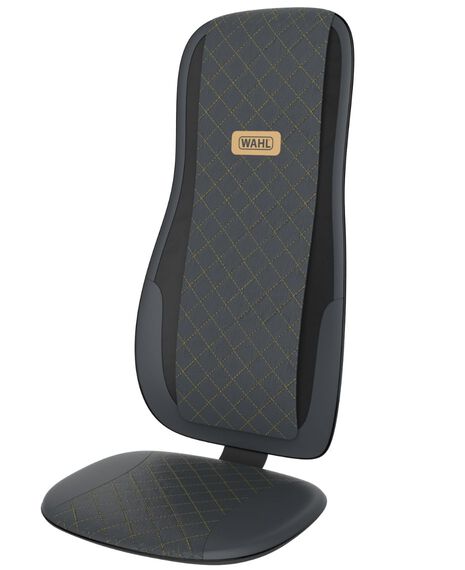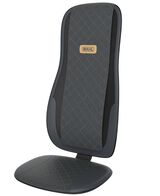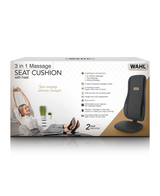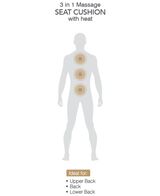 Product Description

Product Description

Using the latest technology, the 3 in 1 Massage Seat Cushion provides 3 different programs (3D Shiatsu, Thai and Rolling Massage) to offer you a deep, invigorating circular and pressure point massage that helps soothe stiff muscles, relieving discomfort and reducing soreness caused by tough workouts, sedentary sitting or everyday stiffness.

The soothing heat function helps to relax tense muscles across your entire back, lumbar and shoulders, while the vibration massager on the seat cushion helps to relax your tights and hip.

Ideal for upper back, back and lower back. Great to use at home or at work.

3 Settings: 3D Shiatsu Massage, Thai Massage, Rolling Massage
4 deep-kneading nodes with 3 massage zones
Seat cushion vibration to relax thighs and hip
Heat function helps sooth sore muscle and everyday stiffness
Removeable cover to reduce massage impact
Remote Control for stress-free operation
2 Year Warranty

Product Reviews

Questions And Answers
Product features

3 Settings to Choose From
3D Shiatsu Massage, Thai Massage, Rolling Massage

4 Deep-Kneading Massage Nodes with 3 Massage Zones: Upper, Lower and Full Back
The 3 in 1 Massage Seat Cushion offers you a deep, invigorating circular and pressure point massage that helps soothe stiff muscles, relieving discomfort and reducing soreness caused by tough workouts, sedentary sitting or everyday stiffness.

Heat Function for Soothing Relief, Comfort and Relaxation
The soothing heat function helps to relax tense muscles across your entire back, lumbar and shoulders, while the vibration.

Adjust the Massage to your Needs
With the spot control and height and width adjustment. The seat also comes with a removeable cover that reduces the massage impact.

Stress-Free Operation
The seat comes with an adjustable strap that secures it to any chair, plus a Remote Control for stress-free operation.

Ideal for Whole Back
Ideal for upper back, back and lower back.