Images
Hover to zoom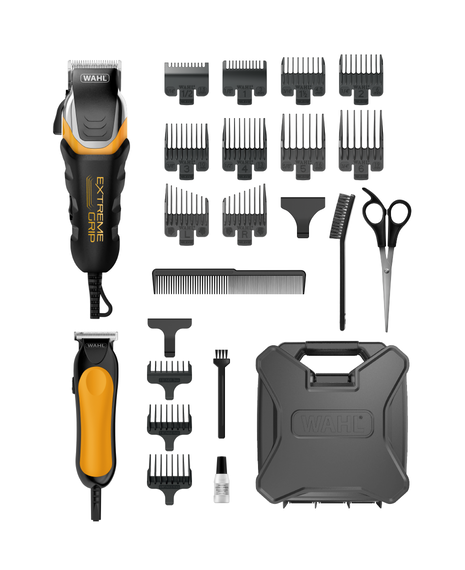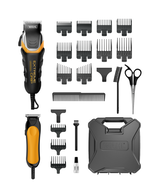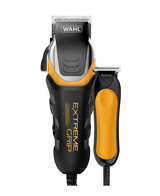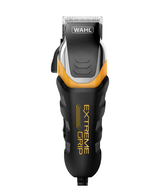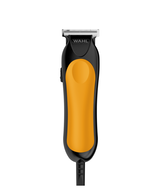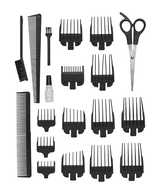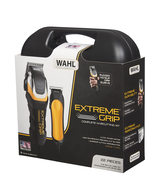 Product Description

Product Description

Designed with a taper lever allowing you to easily adjust the blade, customising your cutting lengths and achieving a soft, blended look. The blades are precision-ground, designed to stay sharper for longer and can cut through all hair types. Ultra-Power comes from the durable, long-lasting PowerDrive motor that delivers exceptional power for no-snag cutting. The T-Blade trimmer is ideal for body and facial grooming and comes with 3 guide combs, making this one extremely versatile kit!

Kit includes: Extreme Grip Clipper, T-Blade Trimmer, 10 Clipper Guide Combs, 3 Trimmer Guide Combs, barber comb, styling comb, stainless steel scissors, cleaning brush, blade guard and blade oil.

PowerDrive Heavy Duty Motor
Extreme Grip: Rugged protective no-slip grip sleeve
10 Clipper Guide Combs: 3mm, 6mm, 10mm, 13mm, 16mm, 19mm, 22mm, 25mm, left ear taper, right ear taper
3 Trimmer Guide Combs: 3mm, 6mm, 10mm
Adjustable Taper Lever
Corded Clipper and Trimmer
Cut, Trim, detail, fade, outline and shave with this versatile combo
Precision ground blades designed to stay sharper for longer
Ergonomic design
Made in USA
2 Year Warranty

Make your clipper and trimmer last:

Help maintain the longevity of your clipper and trimmer by using the cleaning brush provided and regularly oiling the blades.

Product Reviews

Questions And Answers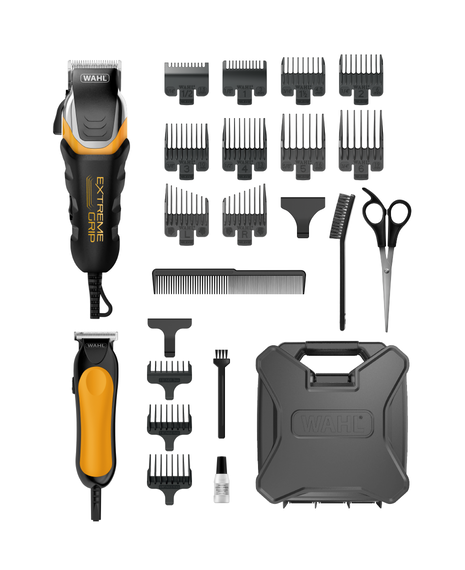 Product features

Taper Lever
The adjustable taper lever is perfect for blending and easily changing between multiple cutting lengths.

Clipper & Trimmer
A true power couple, this clipper and trimmer duo gives you versatility, efficiency and durability!

Extreme Grip
The surface of the clipper and trimmer grip provides exceptional control to make your cutting even more precise!

13 Guide Combs
10 clipper and 3 trimmer guide combs make it easy for you to achieve salon quality cuts in the comfort of your own home.