Images
Hover to zoom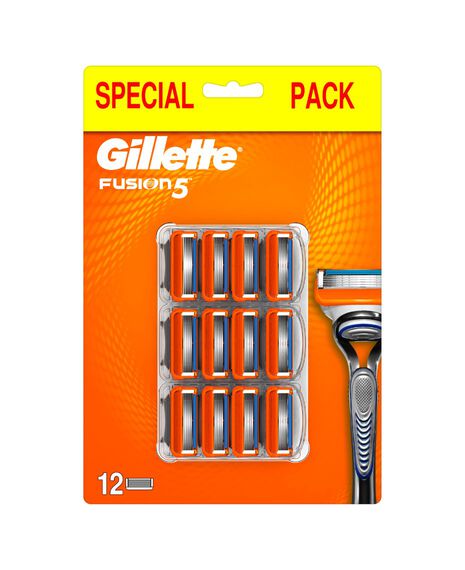 Product Description

Product Description

5 blades spaced closer together - distributes the shaving force across the blades to help reduce pressure for extraordinary comfort
The flexible comfort guard sets up the beard to help give you a comfortable and incredibly close shave thanks to its 15 microfins
Indicator Lubrastrip, with Vitamin E & Aloe, allows optimal shaving conditions
Lubrastrip gradually fades from green to white when optimal shaving conditions have been reduced

Product Reviews

Questions And Answers
Product features

5 Blades
More comfort.* Less feel of irritation* with a 5-blade shaving surface for a precise shave. Microfin Comfort Guard results in less feel of shaving irritation than MACH3®.

Less Irritation
Flexible Comfort Guard follows the contours of your face with enhanced indicator strip fades to white when you are no longer getting an optimal shave.

Precision Trimmer
Precision trimmer handles the tricky areas, such as sideburns and under the nose.

Incredible Comfort
The 5 blades are spaced closer together for a precise and close shave.