Images
Hover to zoom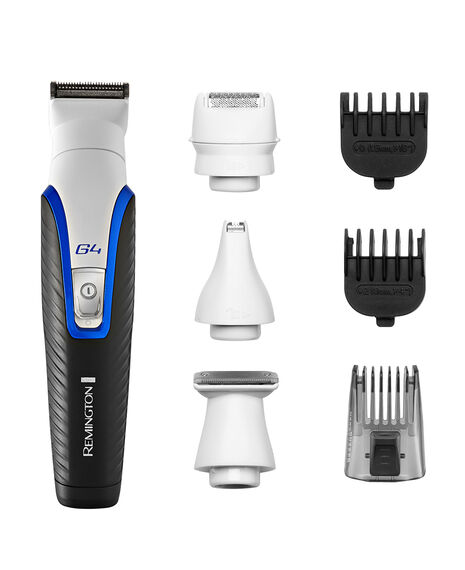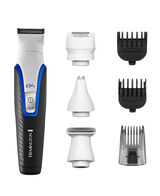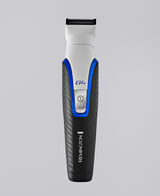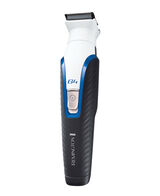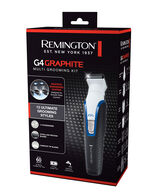 Product Description

Product Description

Graphite Coated Blades
Ultra Low Friction Blades
Comfort Tip Blades
Self Sharpening Blades
Skin Close Cutting
LED Indicator
Washable Attachments
Premium NiMH Battery
Cordless (Rechargeable) - Up to 60 mins run-time
32mm Trimmer
Mini Foil Shaver
Precision Detail Trimmer
Linear Nose and Ear Trimmer
Fixed Combs (1.5 & 3mm)
Adjustable Hair & Beard Clipper Comb (2-20mm)
Premium Storage Pouch

Smooth gliding comfort

The graphite coated blades won't let you down. They are precision engineered for smooth gliding comfort.

Precision performance

Keeping You Looking Sharp And The Blades Sharper, The Graphite G5 Has Been Designed With Self-sharpening Blades, For A Precision Cutting Performance.

Comfort Tip Blades

Rounded top blades designed for total skin comfort

A tool for every style

The kit comes complete with a choice of grooming tools to achieve different facial hair styles from beards to micro stubble.

Washable Attachments

Easy to clean attachments can be rinsed under the tap

Cord/Cordless (Rechargeable)
Up to 90 minutes of cordless run time and 10 hours charge time


Product Reviews

Questions And Answers
Product features

Smooth gliding comfort
The graphite coated blades won't let you down. They are precision engineered for smooth gliding comfort.

Precision performance
Keeping You Looking Sharp And The Blades Sharper, The Graphite G3 Has Been Designed With Self-sharpening Blades, For A Precision Cutting Performance.

A tool for every style
The kit comes complete with a choice of grooming tools to achieve different facial hair styles from beards to micro stubble.

Cord/Cordless (Rechargeable)
Up to 90 minutes of cordless run time and 10 hours charge time